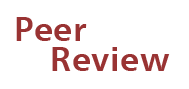 Architectural Details
Chivalry isn't dead in Bartlett
Though Bartlett Gymnasium became Bartlett Dining Commons in 2002, much of its design still celebrates "the Glory of Manly Sports," a theme seen in a mural opposite the east entrance. Meant to inspire the gym's once all-male athletes, the mural depicts a medieval sporting tournament, complete with armored jousters, royal spectators, and trumpeters holding their brass horns aloft. Augmenting the images are motivational lines from two poems: "The Character of a Happy Life," by Sir Henry Wotton, and "An Hymn In Honour Of Beauty," by Edmund Spenser.
When overseeing the building's transformation, campus architect Carl Heuring worked with a historic preservation architectural firm to maintain the building's Gothic entirety by keeping its arched windows, battlemented towers, and commemorative athletic plaques, in addition to the mural.
Plans for the elaborate gym began in 1901, when trustee Adolphous Clay Bartlett donated $150,000 as a memorial to his son, Frank, who had died at the age of 20. Then-campus architects George Shepley, Charles Rutan, and Charles Coolidge designed the building, employing Frank's older brother, artist Frederick Clay Bartlett, to help with the interior decoration and mural.—L.S.S.