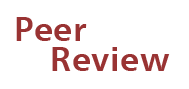 Arts & Letters
Mule train
Filmmaker Joshua Marston, AM'94, examines Colombian drug-smuggling from the inside out.
In a small, fluorescent-lit room in the bowels of New York's JFK airport, 17-year-old Maria faces off with two suspicious customs agents. While they interrogate her about drug smuggling, poking holes in her thin cover story, Maria, a slight and stubborn Colombian girl and the protagonist of Maria Full of Grace, calmly refuses to crack, despite the 62 pellets of heroin stuffed in her stomach.
Like the film's title character, Joshua Marston, AM'94, is graceful under pressure. At a July 26 sneak preview of Maria, a film he wrote and directed, Marston, a political-science graduate who earned a New York University master's degree in filmmaking, deftly fields questions from the packed Old Town, Chicago, theater, laughing and spinning anecdotes about bringing his project to the big screen.
Wanting to approach his subject—narcotics trafficking—from a fresh angle, Marston chose to "recount the story from the bottom up." Unlike much anti-drug propaganda, which he believes demonizes smugglers, he filmed from the perspective of someone "living the drug trade on a more mundane level."
Low-level smugglers (or "mules") like Maria, he explains in an August 9 interview on public radio's Fresh Air, recruited in countries such as Colombia to transport cocaine or heroin, must pass through an international obstacle course. Their first challenge, after swallowing dozens of thumb-sized latex packages with the help of topical throat anesthetic, is to board the plane while avoiding local law enforcement, a "terror in its own right." From there mules fly right into the trenches of the war on drugs, where they face a "phalanx" of customs agents cruising for guilty passengers. Intercepted mules, Marston continues, are taken to a small room where their bags are searched; they're frisked, possibly strip-searched, and interrogated. Eventually customs agents will ask to X-ray them, another "tactic of intimidation," used, Marston says, to elicit confessions. "If they find a trove of pellets in your stomach," he notes, you're arrested under suspicion until "the call of nature comes."
Mules who make it through the customs gauntlet still face the possibility that the pellets will succumb to stomach acids and leak or break, releasing a deadly amount of drugs into their bloodstream.
So why would anyone take such risks? Many assume, Marston explains to the sneak-preview audience, that desperate poverty is the sole motivator for potential mules, who can earn several times their annual salary in one plane trip. But "there are as many reasons for [smuggling] as there are people who are doing it." In addition to the lure of cash, Maria jumps at the opportunity to escape her boring job, stifling family, and unimpressive boyfriend.
Marston knew if he focused only on the economic factors, he "would end up with a movie of the week about a young woman who is so desperate that she had to swallow drugs and the violins would come out. That just wasn't the movie I wanted to make."
Instead he created the more nuanced character of Maria, who began to form during Marston's initial research, when he spoke with a young Colombian woman he met by chance in New York. Her story of traveling as a mule "was extraordinarily captivating," he says. "I had heard vague stories that people did this—it was sort of like an urban legend—but I had never actually imagined it from the inside."
To pursue the story, Marston did more research in New York, where he met Orlando Tobon, an accountant and travel agent affectionately known as the mayor of Little Colombia. Impressed with Tobon's service to his Queens neighborhood (which includes identifying and transporting the corpses of mules who have died from accidental overdoses), Marston wrote his character into the script. Tobon, playing Don Fernando, a local problem solver and sage, helps Maria find her way once she arrives in New York.
Marston also spent time in Colombia, where he found Catalina Sandino Moreno, the actress who plays the lead, after auditioning 800 women in three months. Though he hoped to film the first half of the movie in rural Colombia, political violence forced the production to move to Ecuador—as if, he says, it weren't "audacious enough for an American to go to Colombia to make a Colombian film."
Still, the Spanish-language film was well received in its intended native country. First Lady Lina Moreno de Uribe invited Marston to screen it twice for assembled dignitaries, and the country purchased a copy for educational purposes. In June a 17-year-old Colombian boy telephoned Marston to say he had been scheduled to travel as a mule but the movie had changed his mind.
Maria has also made a splash worldwide, winning awards at the Seattle, Berlin, and Sundance film festivals. When an audience member gushes that his work is "just brilliant," Marston, with puffy hair and a humble green T-shirt, jokes that accepting Sundance's dramatic-competition audience award prompted a "Sally Field moment: 'They like us, they really like us." He earns a laugh from the crowd before going on to accept a few more compliments—with grace.—A.L.M.