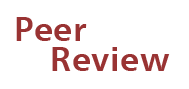 Arts & Letters
New encyclopedia peels Wild Onion wide open
The University of Chicago Press examines all things Chicago.
During the cold war's first decades, as Chicago newspapers and conservative politicians tried to root out the city's subversives, Illinois's Seditious Activities Investigation Commission declared the education system vulnerable to Communist infiltration. Local anti-Communists managed to ban some liberal texts from public schools and require loyalty oaths of public-sector workers. But in 1949, when the commission turned its sights on the University, it was thwarted, thanks to chancellor Robert Maynard Hutchins's vocal defense of his faculty.
This tale (and the rest of the city's red-scare saga) rubs elbows with some 1,400 entries in the new Encyclopedia of Chicago, published by the University of Chicago Press (which itself claims five mentions, according to the index). More than ten years in the making, the 6-pound, 11-ounce volume is the brainchild of Ann Durkin Keating, AM'79, PhD'84, coeditor along with U of C history lecturer James Grossman and UCLA professor Janice L. Reiff.
Developed by the Newberry Library with the cooperation of the Chicago Historical Society, the compendium collects entries from more than 600 contributors, who provide a smorgasbord of listings from "Abolitionism" to "Zoroastrians," 21 analytic essays, a 250-item business dictionary, a 2,000-member biographical dictionary, 56 original maps, and a 370-year timeline highlighting such milestones as the Chicago Fire and Harold Washington's 1983 mayoral victory.
Bursting with colorful facts (the American Communist Party, for example, first sprouted in Chicago in 1919), the encyclopedia provides myraid paths through the city in a garden.—A.L.M.