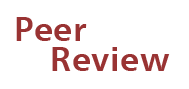 From Our Pages
1914 As is the case 90 years later, the November and December issues described rapid construction taking place on the expanding university campus. Four buildings were being built: Ricketts, Julius Rosenwald, Classics, and Ida Noyes halls. The expected cost of the construction was "somewhere between $600,000 and $800,000" for the four buildings, of which three still stand today. The fourth, Ricketts, was built to temporarily house the departments of hygiene and bacteriology & pathology on Ellis Avenue in a facility that was designed "of the simplest, as the building is intended as a working scientific laboratory rather than architectural adornment." All four of the projects were met with construction delays.—S.I.A.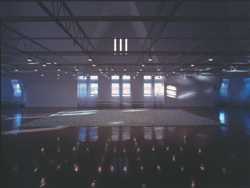 Courtesy the Renaissance Society
1954 The March Magazine outlined the official purpose of the College's general-education program, now commonly known as the Core Curriculum. The goals were both to develop each student's "special knowledge and competence in a chosen field of study" and to teach "a general education to all undergraduates, whatever their individual plans and interests may be." The Magazine, which credited presidents William Rainey Harper, Robert M. Hutchins, and Lawrence A. Kimpton with championing such a philosophy, detailed three approaches—each heavy in liberal-arts instruction—to acquiring a bachelor's degree.—S.I.A.
1979 In a section entitled "Letters We Wish Had Been Printed," the Spring Magazine included an indignant letter sent from Paul Glatzer, AB'56, AM'58, to the New York Times. He accused the Times of employing a "policy of omitting Chicago credentials" when it wrote about University of Chicago alumni. "I am constantly amazed at this 'eastern-Ivy League' mentality regar-ding the Midwest," fumed Glatzer. Although the Magazine printed his letter, the Times, unfortunately, did not.—L.S.S.
1994 The December issue discussed the range of contemporary visual arts exhibited at the Renaissance Society: paintings, sculptures, photography—and candy. Felix Gonzalez-Torres' piece Untitled (Revenge) consisted of 2,000 pounds of plastic-wrapped candies covering the floor and a sign instructing, "Please take one." Many patrons followed orders, but even so, when the exhibition ended the Renaissance Society had about 1,100 pounds left over.—L.S.S.