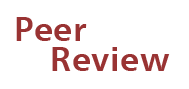 Arts & Letters
Center Stage
Chicago Humanities Forum
The Franke Institute for the Humanities, 773/702-8274.
Kicking off this Wednesday lecture series, professor David Bevington (October 13) speaks on fathers and daughters in Shakespeare's late plays, and professor Marshall Sahlins (November 3) addresses "Apologies to Thucydides: Understanding History as Culture and Vice Versa."
Democracy in America
November 14–December 24.
The Renaissance Society, 773/702-8670.
On exhibit is artwork from across the nation that visually represents the mechanisms and meaning of democracy.
Off-Off Campus Fall Revue
October 22–November 19. The Blue Gargoyle, 773/702-3414.
Now in its 19th year, the University's sketch and improvisational comedy troupe performs an original long-form show every Friday night.

Le Concert Spirituel
November 5. The University of Chicago Presents, 773/702-8068.
Hervé Niquet directs his 13 singers and 16 instrumentalists in the first performance of this year's Howard Mayer Brown International Early Music Series, held at Rockefeller Memorial Chapel.
'night Mother
October 28–30. University Theater, 773/702-3414.
University Theater opens its fall season with Marsha Norman's Pulitzer Prize–winning drama, directed by Pamela Pascoe, lecturer in theater and performance studies. Student actors will present a different play every weekend through November 27.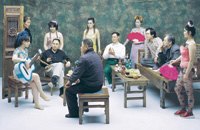 New Photography from China
October 10–January 16. The Smart Museum of Art, 773/702-0200.
In collaboration with Chicago's Museum of Contemporary Art, the Smart Museum presents the first American exhibition to explore in depth Chinese photo-based art from the past decade. After leaving Chicago, the exhibit will tour internationally.
Photo credits: Jupiter Images, Renaissance Society, off-off.uchicago.edu, WANG Qingsong Night Revels of Lao Li (detail), 2000 Chromogenic print © WANG Qingsong; courtesy the artist