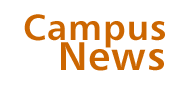 Chicago Journal
Presiding from Geneva
As the first president of the University's Alumni Board of Governors to reside overseas, Stephanie Rada Zocco, AB'88, director of Switzerland's Geneva Business Roundtable, plans to spend her two-year term highlighting "the growing role internationally based alumni are playing in alumni affairs." About 11,000 of Chicago's 135,000 alumni live outside the United States—a number that will only increase, Rada Zocco believes, as the University expands its undergraduate study-abroad programs, international internships and job opportunities, and overseas campuses.
Courtesy Stephanie Rada-Zocco
Rada Zocco.
She especially hopes that the new Paris Center—joining the GSB campuses in Singapore and Barcelona—will become a nexus for alumni living abroad. An alumni committee is already organizing the first European-graduate reunion, to be held at the Paris Center in 2006. "As our world becomes a smaller place to live," she says, the University is "to be commended for making more opportunities available to its students to understand and incorporate other cultures and languages into their studies, work, and lives."
In addition to her overseas focus, Rada Zocco, who has served on the Alumni Board since 1999, is concentrating on raising alumni involvement in stateside University events, volunteer opportunities, and networking occasions for all schools and divisions. She returns to the United States about four times a year for board meetings and events.
During predecessor Paul A. Volberding's (AB'71) term, the board oversaw the new Alumni House opening and participated in the early stages of the University's $2 billion capital campaign, the Chicago Initiative. "By all measures we are moving in the right direction and picking up momentum," she says. "I only see more of the same over the next two years.
"The University reaches out to alumni in increasingly effective and innovative ways," she continues. "More alumni are connecting with the University and doing so from their earliest days."
Joining her will be the board's other 20 alumni, including vice presidents Vincent E. Hillery, AB'81, JD'84, Chicago; Eva F. Lichtenberg, AB'52, AM'55, PhD'60, Chicago; John McGinn, AB'90, MBA'93, New York; and Charles Schilke, AB'81, Washington, D.C.
This year's new board members include Brooks Dexter, AB'79, MBA'84, Manhattan Beach, California; Mennette Larkin, AM'83, Kensington, California; Stephanie Larsen, AM'66, Houston; Leslie Maitland, AB'71, Bethesda, Maryland; and Stanley Pierre-Louis, JD'95, Washington, D.C.—L.S.S.