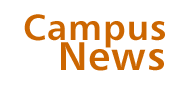 On the quads
Law School senior lecturer Barack Obama's U.S. Senate campaign has developed a decidedly U of C feel. Five interns and "countless volunteers" from the College staff his local offices, says Andrew Hammond, '07, headquarters volunteer manager. Perhaps the youthful involvement is inspired by example: Pamela Bozeman- Evans, associate dean and director of the University's Community Service Center, is Obama's director of volunteer operations….
College rankings may be controversial, but when the Princeton Review rated Chicago the No. 1 best overall academic experience for undergraduates, who could argue? The test-prep company also cited U of C for 5th best college library, 18th most unpopular intercollegiate sports, and 19th most politically active campus. U.S. News & World Report, meanwhile, ranked Chicago 14th best national university....
After a paperwork mix-up last winter, the U.S. Immigration Office denied residency status to Nigerian-born biology major Deborah Umunnabuike, '07, revoking her financial-aid, loan, and scholarship eligibility. To pay off her $15,000 college debt and return to school this year, she launched www.savedeborah.com, where donors can contribute to her tuition fund. By late August she had raised $400….
To help students leave Hyde Park and explore the city of Chicago, Student Government initiated a shuttle-bus service connecting the Reynolds Club with the Red Line El stop. During its five-week spring trial, the bus was "a mild success," says Joe Anzalone, AB'04, cochair of last year's transportation committee. Whether Student Government will keep it in service this year remains under debate…
The New York Times, Chicago Reader, and some dozen blogs have written up Loren Wilson, AB'04, an ISHUM major whose BA project was computer software that analyzed thousands of record reviews from Pitchfork Media music critics. Based on the analysis, Wilson wrote guidelines for composing critic-friendly rock tunes, demonstrating, he says, "alternative ways to spark musical creativity using computers." His results are posted at www.pitchformula.com. —L.S.S.