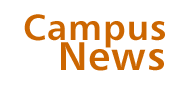 College Report: First-years learn academic honesty
The University of Chicago Press usually takes at least a year to publish a book. But when political-science professor Charles Lipson approached editor Linda Halvorson last winter about a tome on the do's and don'ts of plagiarism, the Press decided on a six-month publishing process, in time to distribute to this fall's incoming students during Orientation Week.
Lipson's book, Doing Honest Work in College: How to Prepare Citations, Avoid Plagiarism, and Achieve Real Academic Success, aims to be the first comprehensive guide on how not to cheat—on purpose or inadvertently—on papers, exams, study groups, and labs. He offers advice on taking notes, paraphrasing, and, especially, using Web sources.
"The Internet has changed everything," Lipson says. While books—physical items bound between two covers—are "obviously someone's work," he says, "when you see something on screen it seems yours for the taking." The Internet also has made cheating easier. In the past, "you had to go to considerable trouble to turn in a paper not your own. You had to make an effort," he says. "Now you're two clicks and a credit-card number away, or you can find an article published online and copy a few sentences."
For the book Lipson did some of his own Web research. He thought up a faux paper comparing Holden Caulfield with Hamlet. "I was pretty proud of my invented comparison." But when he typed "Caulfield" and "Hamlet" into Google, he says, "up came all these offers to sell me a paper on the topic." He noted the irony of Holden, who hated "phonies" above all else, being the subject of stolen ideas.
Other colleges have published handbooks on citing sources; for four or five years the University has given undergraduates the Dartmouth-published Sources: Their Use and Acknowledgement. That 38-page booklet, says College Dean John Boyer, AM'69, PhD'75, is "very useful but very basic." Lipson's 208-pager, meanwhile, expands the field, covering both citing sources and academic honesty.
In the book's first half he outlines three core principles for integrity: (1) "When you say you did the work yourself, you actually did it." (2) "When you rely on someone else's work, you cite it. When you use their words, you quote them openly and accurately, and you cite them, too." (3) "When you present research materials, you present them fairly and truthfully. That's true whether the research involves data, documents, or the writings of other scholars."
In the guide's second half he goes through specific citations for all types of sources in all manner of styles. The Chicago Manual of Style and the Modern Language Association, for example, would cite Seinfeld's "The Soup Nazi" episode differently. Lipson also details legal, psychological, biological, chemical, physical, mathematical, and computer citations.
While writing Doing Honest Work he conferred with professors in other divisions, seeking best practices for science lab work and group math problems, for instance. "What surprised me was how often I heard the same thing from an advanced-math teacher and a first-year Latin teacher," he says. "Mistakes are important for diagnosing where a problem is." That dreaded direction "show your work," he notes, really helps teachers see where students need assistance.
"Problem sets can be really annoying, and you see copying all the time," notes third-year John Paul Jewell. "It's too easy to borrow a neighbor's homework. ... Having that kind of information in a book will at least improve understanding."
As far as Lipson and the Press know, there's no similar reference as comprehensive as his. "That's what made me want to do this," he says, rather than a sense that students were plagiarizing like mad. In class (he specializes in international politics) he sees the occasional cheater: "a student rushing, trying to cut a corner, will plagiarize." But more often, he says, students ask him how to cite sources—"anxious students who want to do things right but aren't sure how."
Boyer has no reason to believe plagiarism has increased since he became dean in 1992, but, he admits, "sadly there are some cases every year, whether they involve ignorance or willfulness." Lipson's book, he notes, "sets a public standard" for academic integrity. The parts about how to take notes and how to study for exams, he adds, "were especially appealing."
Doing Honest Work should be in stores nationwide by October 15, but the Press sent the College 1,300 copies in time for the September 18–26 Orientation Week. "We felt it was so important and so timely," says Ellen Gibson, U of C Press marketing manager. Boyer agrees: "We feel it's a sufficiently important issue that we wanted students to have it from Day 1."
The book's audience isn't limited to undergraduates. "I'm subject to these rules myself," says Lipson, who's also preparing a guide on how to write a BA thesis. "These are rules that apply to everyone, from President Randel and Provost Saller to a first-year student."
Lipson and the Press hope other schools will find the book useful too. In January Gibson plans a marketing push beyond the University, to get other schools to adopt Doing Honest Work in their classrooms.—A.M.B.