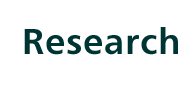 Fig. 1
Faith of a nation
The United States' Protestant majority has shrunk and may disappear as early as this year's end, according to University findings. Dating back to colonial times, Protestantism has long seemed as American as Thanksgiving and apple pie. But with increased secularization, the nation's religious tradition has changed.
Since 1993 the Protestant share of the population has dropped to about 52 percent, Chicago's National Opinion Research Center (NORC) reported in July. NORC interviewed more than 43,000 U.S. adults about their religious practices through its General Social Survey. In the study Protestantism covered all post-Reformation denominations, from the Episcopal Church to the Southern Baptist Convention. While the number of respondents describing themselves as Protestant declined ten percentage points over the past decade, those claiming no religion rose from 9 to nearly 14 percent.—M.L.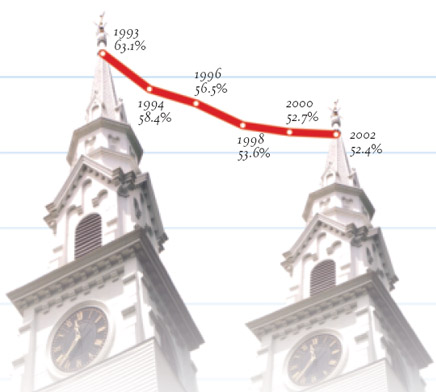 Graphic by Allen Carroll
Percentage of Americans who described themselves as protestant.