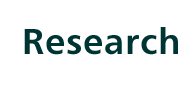 Original Source
Collected Roman magnificence
Because many art historians don't consider printmaking worthy of serious scholarship, reproduced images often get overlooked, as was the University's collection of Speculum Romanae Magnificentiae. With nearly 1,000 engravings and etchings from the 16th through 18th centuries, the collection is the world's largest.
Although the prints came to campus in 1891 as part of the Berlin Collection—the spoils of William Rainey Harper's famous book-buying expedition—Chicago exhibited the reproductions only once, in the 1960s. They were forgotten again until Rebecca Zorach, AM'94, PhD'99, assistant professor of art history, unearthed them while researching a Smart Museum exhibition. Now she is planning a 2006 class and a 2007 Special Collections exhibition to explore "what people were doing and what they were thinking about when they amassed these collections."
To Zorach the Speculum Romanae Magnificentiae, or Mirror of Roman Magnificence, speaks volumes about the cultural history of collecting. Prints are "together in one place not by random chance," she notes, "but because someone put them together." For many collectors adding images became a lifelong hobby, the scrapbooking of their day.
Italian artists made the pictures by carving scenes—typically of famous Roman art or architecture—into copper plates, creating templates. The resulting images sold primarily to middle- and upper-class tourists, who bound their selections with a stock title page, like the one depicted above, first printed during the Papal Jubilee Year of 1575.—L.S.S.