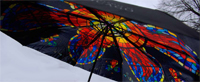 MAKE A GIFT of $50 or more to the University's umbrella alumni publication and receive a Chicago-themed umbrella in return. See larger image.

UChiBLOGo
The Magazineís Web log, updated every Monday, Wednesday, and Friday @ 3 p.m.
---
In Their Own Words
The Magazineís online catalog of books by alumni. Notices are submitted by authors or their publicists.
---
Views
Screensavers & desktop wallpaper from the University of Chicago Magazine.
---
UCHICAGO.EDU
The Magazine's monthly e-bulletin offering links to University and alumni news and programming.
---
Update your mailing address
If you have any questions or problems submitting your new information, please contact the Alumni Association at 1-800-955-0065.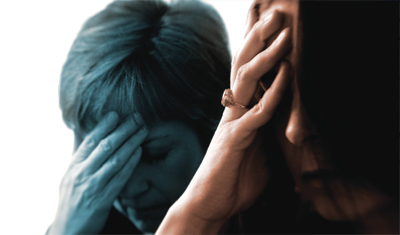 Mirrored Emotion
While neuroscientist Jean Decety searches for empathy inside the brain, other Chicago faculty find its footprint in hospital exam rooms, social work, sentimental literature, and medieval monastic prayer.
::
Read more
::
more "Features"

Letters
Readers prove that religion is a hot topic in and out of the classroom, about Woodlawn as it used to be, accountability in higher education, and overlooked jazz musicians.
::
Read more
::
more "In Every Issue"

Double gifts for biomedicine
It was the best of times, it was the best of times, as Chicago announced two double-digit gifts for biomedical care and research. The total: $67 million.
::
Read more
::
more "Chicago Journal"

Peer Review
Chicago choir takes on Bach's behemoth, television producer foils the FCC, and glass critic dives into marine aesthetics. Plus: cultural studies, alumni books, and more.
::
Read more
::
more "Peer Review"