The University of Chicago Magazine Feb 1995
---
Return to February 1995 Table of Contents
---
THE HOUSES THAT
GAUTREAUX
BUILT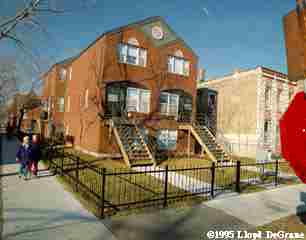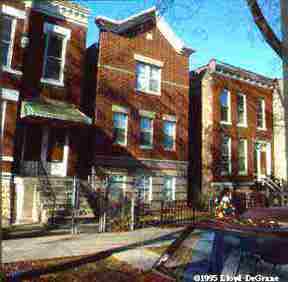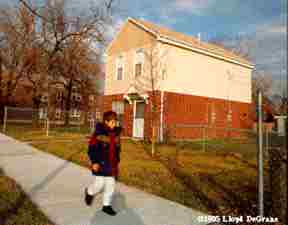 A home that blends into the neighborhood is the charge given to scattered-site housing architects. These buildings, constructed or renovated by Habitat, are located at (from top): 1500-1502 N. Campbell, 2442 W. Augusta, 1452 N. Washtenaw, and 11223 S. Green Bay.
---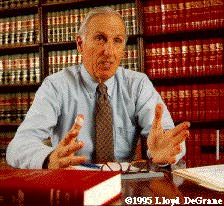 Alexander Polikoff filed the Gautreaux case in August 1966. He remembers civil-rights activist Dorothy Gautreaux as "a strong woman, a leader, and a fighter."
---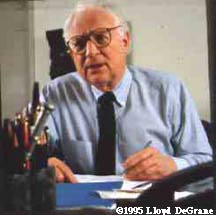 Daniel Levin of the Habitat Company, the court-appointed receiver in the case, knew the job would be hard but felt, "There's got to be a way of doing this thing."
---
Return to "The Houses that Gautreaux Built"
---
Go to feature, "The Unbearable Llightness of Being Bibfeldt"
---
Go to feature, "Into the Music"
---
Go to feature, "Upstaging Authority"
---
Go to CLASS NEWS
---
Return to February 1995 Table of Contents