The University of Chicago Magazine Feb 1995
---
Return to February 1995 Table of Contents
---
Into the Music
Photography by Dan Dry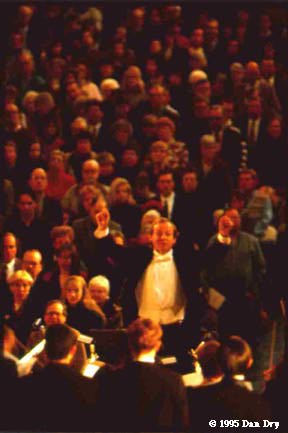 True to its roots as an early-music workshop, the choir regularly sings works by composers such as Purcell and Palestrina. This past December the Motet combined forces with the Chapel Choir and the Symphony of the Shores (left), to give two performances of Handel's Messiah at Rockefeller.
---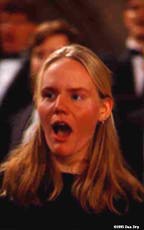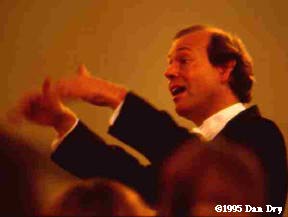 Soprano Abby Brown (top) follows the lead of director Bruce Tammen (left). "The beauty of the piece," Tammen reminds his singers in rehearsal, "is in the competence with which you perform it."
---
Return to "Into the Music"
---
Go to feature, "The Unbearable Llightness of Being Bibfeldt"
---
Go to feature, "The Houses that Gautreaux Built"
---
Go to feature, "Upstaging Authority"
---
Go to CLASS NEWS
---
Return to February 1995 Table of Contents