PERSPECTIVE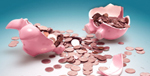 Bracket-onomy
Chicago economist Allen Sanderson has seeded 16 teams. Now you can vote in Market Madness, a month-long tournament to determine who, or what, brought down the economy. Two Lucky People (participants), chosen at random, will receive a free lunch.
---
CONNECT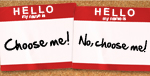 What's in a name?
We received more than 3,000 potential new names from alumni and friends for the Web community. Now it's your turn to vote on the top choices.
---
ANNOUNCEMENTS
Do you know University of Chicago alumni who have distinguished themselves professionally? Would you like to honor a special professor? Nominate them for the 2010 Alumni Awards no later than October 15, 2009.
Questions? E-mail alumnivolunteer@
uchicago.edu.
---
FROM THE EDITORS
Economics of happiness: Professor Christopher K. Hsee explains how to keep the good times rolling.