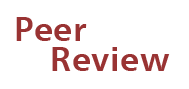 Arts & Letters
Welcome home
Comedian Bernie Sahlins, AB'43, takes in a show at the Second City, a Chicago improv institution he helped launch 45 years ago.
In 1959 Bernie Sahlins, AB'43, sold his share of a tape-recorder factory and joined a couple of other young men, the director Paul Sills, AB'51, and the talented factotum Howard Alk (who defined a Freudian slip as "meaning to say one thing and saying a mother"), to found the Second City, a Chicago cabaret theater that now has touring companies and branches in several cities and has spawned an antic army of talent. To name all the former players who became famous in Hollywood and on Saturday Night Live would leave no space here for anything else, but they include John Candy, Bill Murray, Dan Aykroyd, Martin Short, Gilda Radner, John Belushi, Chris Farley, and Tina Fey.
Sahlins sold his interest in the Second City in 1985. "After 25 years of directing and producing...I kept thinking of things and then realizing that we'd done it ten years ago." But he lives within walking distance of the theater, visits often, and occasionally is asked to interpret one of the skits from the old days. Thus—as he prepared to celebrate his 82nd birthday—I was able to persuade him to join me in a visit to its 90th production, "Doors Open on the Right," and talk about what's different and the same.
"First," he said when I met him in the cabaret's busy bar before the show, "the audience is a lot fatter." Second, he noted, it's a lot bigger, which changes things significantly. "We did new shows more frequently," he said. "We ran the first one six or seven weeks and did five or six a year. ... Now, they have a much broader appeal and are a huge draw, so they can run a show almost a year and sell out pretty much every night."
I suggested that the show has been dumbed down. Early on, many of the skits were takeoffs on the classics, or at least contained references to Greek mythology, classical music, and great literature. "The show is different today," Sahlins countered, but not better or worse. He and other members of the original company had met at the University of Chicago in the 1950s and staged several ambitious, sparsely attended classical theater productions. "Today, the actors and the much bigger audience come from a TV background. They get most of their information from TV. The bigger audience necessarily means you have to flatten out the level of references you can use."
The show we saw was fast-paced and droll. Throughout the evening, the hapless Cub fan (played by Brian Boland) who kept Moises Alou from catching that fatal foul ball in 2003's playoff game kept reappearing, the painful but funny scene interjected like a recurring nightmare in fake slow motion.
Another recurring motif was a series of "black moments," in which two African American performers, Claudia Wallace and Jonathan Keaton, spoofed angry black militants. Sahlins liked these bits. "It's easy to attack far-right-wing extremists," he says. "But the proper targets of a satirist include himself. To make jokes about blacks and liberals is a high part of the calling."
The company still consists of six actors on a bare stage with nothing but a few chairs and three doors to suggest the setting. "But," notes Sahlins, "to their credit, today they have equal numbers of men and women, and a couple of African Americans. At first, we were predominantly male and all white."
He winces at the canned music. "We had very talented pianists who improvised music to match our scenes." And he doesn't understand why the actors today on the same small stage he built have to be miked. "Our actors came out of a theater tradition. They knew how to project." The new show is riddled with profanity. "We didn't much swear on stage. We'd use it only if a character really would swear in the situation we created. Today, foul language is expected."
Nevertheless, Sahlins keeps a healthy perspective on this stuff. As he said on the 40th anniversary of the Second City: "Look at the world today, how we've improved it. Because of the Second City there is no more racism. War is a thing of the past, and we've eliminated poverty."
—Joel Henning
Excerpted from the August 26, 2004, Wall Street Journal © 2004 Dow Jones & Company, Inc. All rights reserved.