On the shelf
---
The Magazine publishes a selection of general-interest books by alumni authors. For additional alumni books, see "In Their Own Words" at magazine.uchicago.edu/books.
Bridging the Military-Civilian Divide: What Each Side Must Know About the Other—and About Itself, by Bruce Fleming, AM'78, Potomac Books, 2010. Misunderstandings between civilians and the military have defined conflicts over the past half century—the military being perceived as secretive and civilians as fickle and unsupportive. Fleming, a professor at the U.S. Naval Academy, says that each side must better understand the roles that the other plays. Civilian legislation and enlistment and military respect for civilian structures, he argues, are necessary to maintain a safe and free society.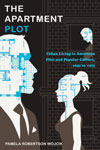 The Apartment Plot: Urban Living in American Film and Popular Culture, 1945 to 1975, by Pamela Robertson Wojcik, AM'88, PhD'93, Duke University Press, 2010. Wojcik identifies a distinct genre, the "apartment plot," that transcends traditional genres of noir, romantic comedy, and drama, in which the urban apartment is central to the narrative. It appears often in mid-20th-century film, television, and theater, says Wojcik, citing Rear Window, The Seven Year Itch, and The Mary Tyler Moore Show, among others. Wojcik shows how the apartment plot speaks to questions of midcentury urban race, class, and sexuality.
Terror, Religion, and Liberal Thought, by Richard B. Miller, PhD'85, Columbia University Press, 2010. Using the 9/11 attacks as a focal point, Miller explores how such a horrific event complicates the idea of religious freedom. A professor of religious studies at Indiana University, Miller uses liberalism's tenets, such as the protection of human rights, to find an ethical response to religious extremism.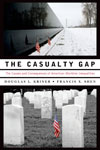 The Casualty Gap: The Causes and Consequences of American Wartime Inequalities, by Douglas L. Kriner and Francis X. Shen, AB'00, Oxford University Press, 2010. American military casualties have disproportionately represented poorer and less-educated communities since the 1950s, according to National Archives data. Kriner and Shen explore the causes and social costs of this inequality in high-casualty communities—including the friends and neighbors of those killed—finding decreased civic participation and trust in government in those communities.
Assured Victory: How "Stalin the Great" Won the War, but Lost the Peace, by Albert L. Weeks, AM'49, Praeger Press, 2011. Although Stalin is remembered for his totalitarian governance of the USSR, his diplomatic insight ensured Allied victory in World War II, Weeks argues. He shows Stalin to have been a powerful leader during the war, but that afterward he failed to deliver the rapid progress and international cooperation necessary for successful development of the Soviet Union.
Point Made: How to Write Like the Nation's Top Advocates, by Ross Guberman, JD'98, Oxford University Press, 2011. Guberman gives attorneys a guide to structuring and composing their arguments, analyzing examples by influential contemporary lawyers such as Barack Obama, Elena Kagan, and John Roberts. By breaking down the strategies that accomplished lawyers use to argue their cases—compelling introductions, seamless transitions, examples, and analogies—Guberman aims to demystify the process of constructing successful arguments.
Suzan-Lori Parks: Essays on the Plays and Other Works, edited by Philip C. Kolin, AM'67, McFarland Publishers, 2010. Winner of a MacArthur "Genius" Grant, Suzan-Lori Parks has written influential plays—including Topdog/Underdog, which won her a 2002 Pulitzer Prize—for more than two decades. Kolin collects a dozen essays on her work and new interviews with Parks (the first African American woman to win the Pulitzer for drama) and her longtime director Liz Diamond to examine the scope of her work, including her screenplays, such as Their Eyes Were Watching God (2005) and her novel Getting Mother's Body (Random House, 2003).
Reading Jackie: Her Autobiography in Books, by William Kuhn, AB'79, Doubleday, 2010. Jacqueline Kennedy Onassis spent the last 20 years of her life as an editor at Viking and Doubleday presses. In that time she commissioned and edited books ranging from best sellers on the assassinations of John Lennon and Tsar Nicholas II to travelogues of journeys to Egypt and India. Reflecting and commenting on her life, historian Kuhn argues that her choices as an editor constitute a kind of autobiography that she never wrote.