Carousel
Through April 13. Court Theatre, 773/753-4472. Audiences can enjoy a "real nice clambake" at Court's spring production of Rodgers and Hammerstein's musical. Directed by Charles Newell, the story, set in a small New England whaling town, follows the love affair between a carousel barker and a young female millworker.
Adaptation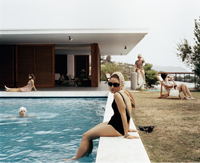 Through May 4. Smart Museum, 773/702-0200. Redefining the meaning of "adapted for film," four artists—Guy Ben-Ner, Arturo Herrera, Catherine Sullivan, and Eve Sussman & the Rufus Corporation—present video installations as reinterpretations of classic works, including Melville's Moby-Dick and Igor Stravinsky's ballet Les Noces (The Wedding).
The Second World: Empires and Influence in the New Global Order
March 20. 9 p.m. International House. 773/702-7721. International-affairs expert Parag Khanna discusses his new book in a talk that seeks to shift the foreign-policy debate away from superpowers and toward "the second world." Khanna argues that the expanding markets, crucial resources, and competing loyalties of such countries as Azerbaijan, Colombia, and Vietnam will determine global power in the 21st century.
Excavations at Tell Edfu, Egypt
April 2. 7 p.m. Oriental Institute. 773/834-9777. Oriental Institute faculty member Nadine Moeller presents the latest findings from her excavation of Tell Edfu, one of Egypt's earliest known settlements, which reveals insights into how urban civilization developed in the ancient world.
ArtSpeaks: Hans Haackel
April 7. 7:30 p.m. Court Theatre, 773/702-8080. Conceptual artist Hans Haacke gives a presentation titled "Dog and Pony Show" as part of the 2008 ArtSpeaks Fellows Program. In his 40-year career, Haacke has used sculpture, installation, painting, photography, among other media, to critique both politics and commercialism.
Those Were the Days Radio Players
April 13. 2 p.m. Rockefeller Chapel. 773/702-7059. A troupe of Chicago-area performers reenacts radio's golden age. Complete with sound effects, the program aims to make audiences remember the days of serials such as Buck Rogers in the 25th Century, a show that ran from 1932 to 1947. All donations of money and food will benefit the Hyde Park–Kenwood Food Pantry.
University of Chicago Presents: Saint Paul Chamber Orchestra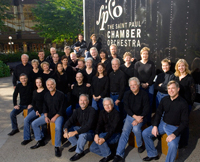 April 27. 3 p.m. Mandel Hall, 773/702-8068. Oboist and conductor Douglas Boyd leads the St. Paul Chamber Orchestra in welcoming soprano Dawn Upshaw, who will perform songs by Schubert. The concert also includes Stravinsky's Pulcinella Suite and Haydn's London Symphony.