On The Shelf
The Magazine publishes a selection of general-interest books by alumni authors. For additional alumni books, see "In Their Own Words" at magazine.uchicago.edu/books.
---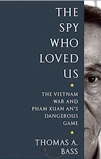 The Spy Who Loved Us: The Vietnam War and Pham Xuan An's Dangerous Game, by Thomas A. Bass, AB'73, Public Affairs, 2009. Pham Xuan An was a brilliant journalist and an even better spy. A political correspondent for Time, based in Saigon, he also served North Vietnam as an intelligence agent. Bass argues that An, whose cover was lifted only after his 2006 death, was North Vietnam's secret weapon in winning a string of Vietnam battles and, ultimately, the war.
Sex Changes: Transformations in Society and Psychoanalysis, by Mark J. Blechner, AB'72, Routledge, 2009. In 1950 gay people were regularly arrested and publicly humiliated, ambitious women were told they had penis envy, and interracial marriage was illegal in 30 states. Psychoanalyst Blechner chronicles the momentous changes over the past half-century by assembling papers he has published on sex, gender, sexuality, and prejudice, put in the context of his own personal and professional life.
Capitalizing on Change: A Social History of American Business, by Stanley Buder, AM'60, PhD'66, University of North Carolina Press, 2009. Americans assume that "new" is always "improved," claims Buder, who looks at 300 years of the country's business history. The enthusiasm for the new, he argues, is essential to business practice, and for many Americans democracy and capitalism are the transcendent themes of U.S. history.
The Body Broken: A Memoir, by Lynne Greenberg, JD'90, Random House, 2009. At 19, Greenberg narrowly survived a violent car crash. When her broken neck healed, her recovery was called a medical miracle. Usually after such an injury, only 5 percent of people live, and 5 percent of those survivors walk. Years later, when Greenberg was a tenured poetry professor at New York City's Hunter College and happily married with two children, the pain in her neck returned. In her memoir, Greenberg details her struggle to come to terms with chronic pain.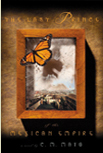 The Last Prince of the Mexican Empire, by Catherine Mansell "C. M." Mayo, AB'82, AM'85, Unbridled Books, 2009. Mayo's debut novel, based on a true story, is set in Emperor Maximilian von Habsburg's court in Mexico during the mid-19th century. In 1865 the childless Maximilian took custody of two-year-old Prince Agustín de Iturbide, grandson of the country's first emperor and son of a Mexican diplomat and an American socialite. His parents almost immediately regretted their decision, but Maximilian refused to return the child, sparking an international scandal.
Gypsy: The Art of the Tease, by Rachel Shteir, AB'87, Yale University Press, 2009. In this biography of Gypsy Rose Lee, from her childhood on the vaudeville circuit to her performances on the burlesque stage to her novels and memoirs, Shteir shows how Gypsy brought striptease into the public eye. When she wasn't taking her clothes off, this thinking man's strumpet claimed to enjoy reading the Great Books and listening to classical music. Shteir, the author of Striptease (2004), looks at the varied retellings of Lee's life, from memoir to musical, and analyzes her effect on American culture.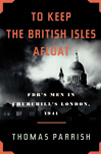 To Keep the British Isles Afloat: FDR's Men in Churchill's London, 1941, by Thomas Parrish, AB'49, AM'79, Smithsonian Books, 2009. "I want you to go over to London and recommend everything we can do, short of war, to keep the British Isles afloat," President Franklin D. Roosevelt told financier Averell Harriman in February 1941. Parrish's book explores the misunderstood beginnings of the U.S.–Britain alliance forged by Roosevelt and Prime Minister Winston Churchill during World War II.
Diogenes, by Mark David Usher, AM'94, PhD'97, Farrar Straus Giroux, 2009. In this illustrated book for grade schoolers, Diogenes is a dog who wants to become his own master. After running away from his cozy doghouse to Athens, Greece, he takes on the role of watchdog to those around him, showing the path to an enlightened way of being. Usher, a classics professor at the University of Vermont, also includes a two-page author's note about the real philosopher, who often praised the virtue of dogs.