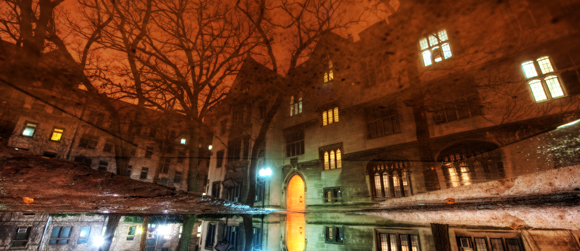 Alumnus Justin Kern's photographs of the quadrangles reveal a place that's at once familiar and strange.
With the doors open to new investments, the University plans its first faculty expansion in four decades.
The Constitution was "proslavery in its politics, in its economics, and its law." The result, an alumnus argues in a new book, was
A Slaveholders' Union
.
Economist Gary Becker returned to Chicago because "I knew I would be challenged by the faculty, by the students." He met the challenge.

C. vitae
From asbestos to cell phones, Devra Lee Davis warns of potential public-health crises.
NEWS FROM THE UNIVERSITY
---
UCHI
BLOG

O
---
EDITOR'S PICKS
---
IN THEIR OWN WORDS