Top Stories
| | |
| --- | --- |
| | Chicago researchers have discovered that estrogen, which fuels the most common forms of breast cancer, and retinoic acid, a derivative of vitamin A, have a "yin-yang" effect on gene expression. Their findings, reported in the June 26 Cell, could lead to new anti-cancer drugs. |
---
| | |
| --- | --- |
| | Longtime Harris School of Public Policy professor Colm O'Muircheartaigh is the school's new dean. The applied statistician and National Opinion Research Center senior fellow begins a five-year term July 1. |
| | These are unstable times, says Joshua Cooper Ramo, AB'92, and U.S. foreign policy is out of date. |
| | On July 6 Mark A. Schmid joins the University as vice president and chief investment officer, with responsibility for managing Chicago's endowment. |
---
Chicago in the News
---
From the Editors
All the news that's fit to tweet For access to Web-only stories and news, follow our tweets on Twitter, watch our videos on YouTube, view our photostream on Flickr, and join our fan page on Facebook.
CONNECT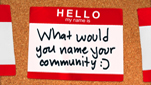 Use your knowledge of Chicago to tell us what you think the new alumni and friends online community should be named. If it clicks, you'll win. Sign in to play for your chance to win a University study trip.
---
Wednesday, July 8
Wilco at Wolf Trap
Dinner and show
6:30 p.m.
Vienna, VA
Wednesday, July 22
Annuit Coeptis: It all begins with a happy hour
6 p.m.
North Miami Beach, FL
---
PERSPECTIVE
Life of the Mindless
In a Colbert Report interview, philosopher and motorcycle mechanic Matthew Crawford, AM'92, PhD'00, explores the rift between "knowledge" work and manual labor.
Crawford's book, Shop Class as Soulcraft: An Inquiry Into the Value of Work, is also the subject of a June 22 New Yorker essay.