CONNECT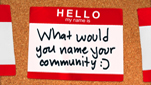 Use your knowledge of Chicago to tell us what you think the new online community should be named. If your name clicks, you win a University study trip. To play, sign in and enter by July 17.
---
Saturday, July 25
Boston Cycling Club
A free, relaxing ride
7 a.m.
Nahanton Park, Newton, MA
Monday, July 27
Chi Cha Lounge Happy Hour
6:30 p.m.
Washington, DC
---
PERSPECTIVE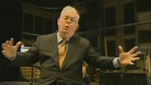 Heeeeere's…John Callaway
The Museum of Classic Chicago Television produced a video highlighting the light-hearted side of the late John Callaway, founding director of the University's William Benton Fellowship Program in Broadcast Journalism.
Callaway, the Emmy-award winning journalist and longtime host of Chicago Tonight, died June 23 at age 72.