Bruce Beutler, MD'81, receives the Nobel Prize in medicine for breakthroughs in immunology, and former David Rockefeller Professor Thomas J. Sargent shares the economics prize. Nobel footnote: UChicago and Fermilab collaborators win in physics.

---


At International House, John Paul Stevens, AB'41, who served 35 years on the Supreme Court, reflected on his decisions and the five chief justices he knew.

---


The Master of Arts Program in the Humanities, more than 1,500 alumni strong, celebrates 15 years.






New York Times (October 4, 2011)
The killing of Anwar al-Awlaki, Harris School postdoc Jenna Jordan writes, "is unlikely to weaken Al Qaeda in the Arabian Peninsula."

---

Inside Higher Ed (October 3, 2011)
Anthony Grafton, AM'71, AM'72, PhD'75, and former Chicago history professor James Grossman call to remove the stigma on non-academic careers for PhDs.

---

WBEZ (October 3, 2011)
"It takes one of those University of Chicago profs to inject a dose of reality" into sports economic-impact reports.

---

Chicago Tribune (September 30, 2011)

A Consortium for Chicago School Research study based on two decades of research suggests that many efforts yielded little improvement.

---

Huffington Post (September 30, 2011)

The startup Entom Foods is selling the idea of insect meat as a healthy, cheap, and sustainable food source.




PERSPECTIVE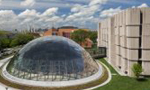 Dedicated to learning
A live webcast of the Mansueto Library dedication begins today at 4 p.m., including Princeton professor Anthony Grafton's (AB'71, AM'72, PhD'75) keynote address and the world premiere of a composition by University Professor Augusta Read Thomas.
---
FROM THE EDITORS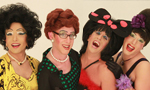 Lawyer-turned-drag queen Irwin Keller, JD'88, gave himself a pretty great interview.

---
GO ASK ALUMNI

Chicago could be in for another cruel winter. Accuweather.com forecasts the Windy City can expect 52 inches of snow in 2011-12—only five inches fewer than last winter with its historic, University-closing blizzard. The editors of the College magazine, the Core, want to hear your UChicago winter's tales. Send them to uchicago-magazine@uchicago.edu by November 1 with "Winter Tale" in the subject line. Selected submissions will appear in the Jan-Feb 2012 issue of the Core.