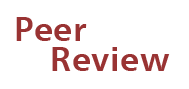 Arts & Letters
On Exhibit
Get tanked
How does artwork produced in the University of Chicago's "intellectual think tank" address issues of relevancy and meaning? That's the question 11 second-year MFA students pondered in their exhibition 11 Pack*, held in October at Chicago's Pilsen-neighborhood gallery 4Art Inc. Though clear answers may have eluded visitors, the cozy space offered a fanciful collection, encouraging them to think "both inside and outside the box," as exhibit notes put it.
Dominating the space was Caroline Mak's Untitled, 2004—a jungle gym–sized installation of six pink and green stuffed figures rearing and lounging in the gallery's center. Displayed on the surrounding walls and floor space were some two dozen other pieces, including Lindsey Walton's digital prints of tortured carrots and a mound of crumpled faces (above), Merry-Beth Nobel's phalanx of winged soda cans, David Wolf's (AB'00) Styrofoam cinder blocks, Michael Dinges's crossed saws, and other sculptures, collages, videos, and paintings.
Graduating MFA students will have individual weekly exhibitions during spring quarter and another group show in June.—A.L.M.