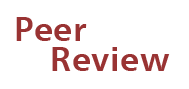 From Our Pages
1909
Belying recent fervor over the commodification of higher education, the May issue reported on an "emphatic" speech delivered to the Commercial Club: A. F. Sheldon, head of the now-defunct Sheldon School of Business Administration, "asserted that all teachers are salesmen and that every character is changeable." Arguing that "the systems of education today are inadequate," Sheldon warned that "college courses are open to the danger of being taught from an obsolete standpoint.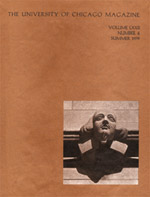 1979 Summer issue
1954
In its November issue the Magazine described the coming Middle East expedition of newly appointed professor Robert J. Braidwood, PhD'43. An anthropologist, Braidwood was in transit with a geologist, a zoologist, and an expert on architectural and industrial ceramics. The "well-rounded" party planned to visit Jarmo, Iraq, "the world's oldest village," hoping to discover clues to life some 7,000 years ago, "when man turned from food-gathering, cave dwelling savagery" to agriculture.
1979
"If you always imagined the movie theater to be a dark haven where the less-than-responsible student could hide from his accumulating homework," the Summer issue suggested, think again. In the year-old Film Archive students "can come and use Moviolas and a permanent film collection" of more than 500 movies. Though at the time the University didn't have a film department or major, the archive's founder, English professor Gerald Mast, AB'61, AM'62, PhD'67, was "highly optimistic about the future" of the collection. Today the Film Studies Center, part of the Committee on Cinema and Media Studies, boasts 8,000 titles in the Gerald Mast Film Archive.
1994
What could be more natural a topic than eating? the December issue asked, serving up a brief piece on Hungry Soul by Leon Kass, SB'58, MD'62. Now chair of the President's Council on Bioethics and still the Addie Clark Harding professor of Social Thought and in the College, Kass discussed his book with the Magazine "over lunch," describing the "spiritual anorexia" of a modern utilitarian attitude about food. Kass, the article noted, ate a bagel.—A.L.M.