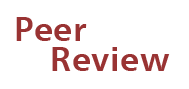 Arts & Letters
On the Shelf

Sensory Design, by Joy Monica Malnar and Frank Vodvarka, MFA'70, University of Minnesota Press, 2004. Imagine a new building that smells as good as it looks. Vodvarka and Malnar have. The pair explore the human response to spatial constructs, including indoor and outdoor spaces, creating a new design philosophy that takes all five senses into account. Drawing on environmental sciences, anthropology, psychology, and architectural theory, they offer an alternative to the Cartesian model, which dominates architecture today.
Popular Culture and the Enduring Myth of Chicago, 1871–1968, by Lisa Krissoff Boehm, AM'92, Routledge, 2004. Tragedy. Crime. Upheaval. A dark image of Chicago has long pervaded American popular culture, according to Krissoff Boehm, who traces the city's bad rep from the Great Chicago Fire of 1871 to Al Capone's crime sprees to the 1968 riots. In the course of a century, she argues, Chicago became a national symbol of urban misery despite city leaders' efforts to improve its reputation.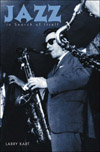 Jazz in Search of Itself, by Larry Kart, AB'67, Yale University Press, 2004. In this anthology music critic Kart discusses nearly 70 jazz movers and shakers, touching on the genre's significant stylistic developments. He includes accounts of such legends as Miles Davis, Thelonius Monk, and Wynton Marsalis. Other essays delve into jazz's relationship with American popular song and the idea of the musician as social rebel.
Dress Rehearsal, by Jennifer O'Connell, MBA'96, New American Library, 2005. Author of Bachelorette #1 (2003), O'Connell serves up another helping of chick lit. This time around protagonist Lauren Gallagher runs Boston's hippest wedding-cake boutique. But Gallagher whips up more than the perfect buttercream bonne bouche—she can tell whether a marriage will work simply by watching couples pick a dessert. Convinced one of her best friends is about to get hitched to Mr. Wrong, she must decide whether to air her unsavory prediction or keep it in the kitchen.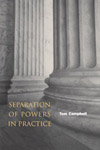 Linguistic Diversity in the South: Changing Codes, Practices, and Ideology, edited by Margaret Bender, AM'89, PhD'96, University of Georgia Press, 2004. Y'all want to learn about Southern speech? This collection of essays examines how people speak in the South, analyzing a range of languages, dialects, and linguistic practices. Addressing immigration and settlement issues, the volume conveys the region's cultural diversity, covering American Indian, African American, and European American communities. Topics include language preservation efforts, Appalachian speech, and the Cajun English dialect.
Separation of Powers in Practice, by Tom Campbell, AB'73, AM'73, PhD'80, Stanford University Press, 2004. With the separation of powers, each branch of federal government has its specialty, argues Campbell, a former five-term U.S. congressman and one-term California state senator. Analyzing what Congress, the courts, and the executive do best, he suggests which wing would most appropriately handle major public-policy issues, including abortion, affirmative action, flag burning, gun control, and war powers.—M.L.