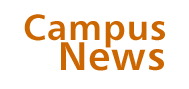 Chicago Journal
Behind the scenes
In its 50th-anniversary year, the Court Theatre gives an intimate backstage tour.
In the Court Theatre's black-tiled lobby half a dozen 50- and 60-somethings mingle. "You were at the symphony last night, weren't you? I thought I saw you," says a man with a trim white beard and glasses to another in a tweed jacket. "I can't talk about politics," says a pantsuited woman. "I get too upset."
It's October 6, 6:20 p.m., 70 minutes before showtime and ten minutes before Court artistic director Charles Newell is supposed to lead an open-house discussion on the 50th season's first production, Who's Afraid of Virginia Woolf? Besides the talkative group, one other person, the much younger Eric Gamazon, SM'91, has arrived, sitting by himself on a bench. Gamazon, a computer programmer at the U of C Press, saw a campus flyer advertising the event.
When Newell enters the lobby and greets the guests, it becomes clear that the minglers aren't there for the open house but are regular Court ushers, ready to distribute programs and show ticket holders to their seats. Three College students, however, have just walked in, so there are four program attendees. A few early birds, unaware of the open house and already sitting in the auditorium, join the group in the first few rows of red-cushioned chairs.
Newell, with friendly eyes, thinning hair, and a striped button-down shirt, sits on the edge of the stage. He says hello and then delves into the Court's 50-year history, from its early days performing outdoors in Hutchinson Courtyard to securing the Ellis Avenue building in 1981. He discusses the house philosophy, which focuses on classic works. "We study the plays intently to get to the authors' ideas, and then we have directors take those ideas and explode."
He addresses the three College students, a man and two women wearing jeans and sweatshirts. "What's of interest to you?" he asks. "What do you want to know?" They can't think of anything. "Well, how did you hear about this event?" he tries. One female undergrad saw it on the Internet and brought her two friends.
He turns his attention to the set behind him, a 1950s-style living room with sea-green couch, wooden coffee table, and coral and gold accents in the drapes and chairs. "The size of this stage is very large for 250 seats," Newell notes. The proportion "allows the space to be more intimate while we can also do designs that jut out and are horizontally interesting." For Who's Afraid of Virginia Woolf? the Court had to get playwright Edward Albee's approval on the cast (Barbara E. Robertson stars as Martha) and director (Newell). "We sent pictures, bios, résumés," he says. "I think it helped that Barbara Robertson had been in The Goat [or, Who is Sylvia?], and Martha is a part Barbara was born to play."
Before its September 23 opening, he says, the cast rehearsed in a room at 56th and Stony Island while the set was being built. Then they had five technical rehearsals and a series of previews. In 12 days, he says, the Court begins preparing for its next show, Oscar Wilde's The Importance of Being Earnest, playing November 18 through December 26. "I'm thinking of Earnest and Travesties," by Tom Stoppard, running March 24–April 24, 2005, "as one large project" because he's directing many of the same actors. "I've been joking that Earnest is getting very dark."
Does the group want a backstage tour? he asks. Everyone nods yes. But it will have to be quick because it's nearing 7 p.m., and he has a superstition about having strangers backstage less than a half hour before the show. The group follows Newell, who exits stage-left and demonstrates a fake door that provides the standard door-slamming sound. The visitors make their way through a small, dark hallway and find themselves in a tiny space that smells of fresh wood. Directly behind the stage, it's set off with ceiling-high black curtains. Performers or technical workers can maneuver back here, but it's tight.
Through another dark hallway is the scene shop. With paint-stained floor, plywood shelves and worktable, and a few randomly placed chairs, it's long and high but also fairly narrow. The table, Newell notes, is on wheels. Because of the limited space, he says, "we have to move the table and build each set in phases."
Then he steers the group around another tight corner to the green room, small quarters with a plain couch, a bathroom, a water cooler, and some kitchen amenities. The four actors stand around in their street clothes and drink coffee; they smile and wave hello. The visitors don't want to bother them, so they stick their heads in but stay close to the door. After a few pleasantries one tourgoer, an older woman with stiff auburn hair, suggests, "I think we should let them be."
Up some stairs and to the left is the costume shop. Spray bottles of stain remover, fabric catalogs, papers, and scissors litter a high worktable. A clothes rack holds boas, jackets, and period gowns. A headless, naked mannequin stands in a corner.
That's the end of the tour, so Newell thanks the attendees and returns them to the lobby, where they join other ticket holders until the doors open and the ushers show them to their seats. Gamazon, the computer programmer, sits four rows back, next to a gray-haired woman. They chit chat about the weather and the University; she's from the class of '42.
By 7:15 the theater is already a third full, mostly older couples who read the playbook and comment to each other about it. Two middle-aged women near the front agree that the room is cold. "I might have to go get my leather jacket from the car," one says. "I have a stole," says her friend. "I'll get it and we can share." She leaves and returns with only the leather jacket, apparently changing her mind. Amid the now full seats they settle in, and as the lights go down she declares, "I love the classics."—A.M.B.