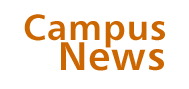 College Report
On the Quads
Two College alumni have joined the ranks of Bill Clinton, Naomi Wolf, and Wesley Clark. Rhodes Scholarship winners Ian Desai, AB'04, and Andrew Kim, AB'04, along with 30 other Americans, will receive tuition and a living stipend to study at Oxford University for two years. Desai, an ancient-studies major, plans to explore the modern and ancient links between South Asia and Greece. Kim, a political-science major, will study refugee issues and human rights. Desai and Kim bring Chicago's Rhodes total to 39....
Chosen from 600 submissions, "The Burden of Lightness," an essay examining the relationship between ethics and literature by Peter Erickson, '05, won the Elie Wiesel Prize in Ethics. Erickson, an interdisciplinary-studies-in-the-humanities major, will spend a year with Americorps before heading to grad school....
For those fourth-years who haven't yet made future plans, the Career and Placement Services office provides a few helpful stats: Of last year's students who graduated without a job, 70 percent had waited until spring quarter to begin an employment search. For those who did land work, finding the position took between four and nine months. Personal connections, campus contacts, and internship experience were the most effective job-search tools....
Off to start a new job at St. Lawrence University, former women's basketball coach Jennifer Kroll announced her resignation only two weeks before scheduled practices. Kroll's replacement, assistant coach Aaron Rousell, told the Maroon, "We may be undersized and we may struggle some on the boards, but toughness can go a long way in covering up any size disadvantages."...
Taking advantage of a biological quirk, fourth-year Mel Grubbe hopes to enter the Guinness book of world records as having the longest eyelash on record. Measuring almost three inches, Grubbe says, the lash has been growing for about a year. "I want to put that I have a record on my law-school application," she told the Chicago Sun-Times. "Who else is going to be able to say that?"—A.L.M.