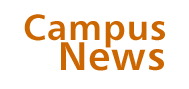 Chicago Journal
For the Record
Laskers for two alumni
Elwood Jensen, PhD'44, professor emeritus in the University's Ben May Institute for Cancer Research, won the 2004 Lasker Award for Basic Medical Research, known as "America's Nobel." In two decades of work Jensen located the estrogen receptor and developed a pioneering breast-cancer treatment. Meanwhile, Harvard bioterrorism expert Matthew Meselson, PhB'51, won the Lasker Special Achievement Award for a career devoted to eliminating chemical and biological weapons.
Gray leaves Harvard board
Former University president (1978–93) Hanna Holborn Gray will step down from the Harvard Corporation at the end of the current academic year, after eight years on the school's executive governing board. Gray, the Harry Pratt Judson distinguished service professor emerita in history and the College, has a Harvard doctorate.
Diversity reports
After the Provost's Initiative on Minority Issues released its recommendations for improving campus diversity this fall, President Don M. Randel and Provost Richard Saller issued an announcement to "restate and explain our goals" of creating "a more diverse community." The statement is at www.uchicago.edu/docs/education/diversity-statement.html.
Dead Sea Scrolls theory has legs
Recent archaeological excavations show that Norman Golb, the Ludwig Rosenberger professor of Jewish history and civilization, may be right about the Dead Sea Scrolls. Golb has long argued that the scrolls were not written exclusively, or even largely, by the poor Essene Jewish sect, as commonly thought, but by many different hands. Ten years of digs at Khirbet Qumran, where the scrolls were found in 1947, turned up artifacts suggesting prosperous inhabitants, not the Essene, had lived there.
Strong work on weak force
While Frank Wilczek, SB'70, helped define the strong force in the '70s (see page 20), current U of C researchers have strengthened physicists' theories about the weak force. Associate professor Edward Blucher's team has resolved a long-puzzling method of how quarks pair up and why the fractions involved in those couplings didn't equal the theoretical whole. Using new measurements instead of averaging previous figures, the researchers found more precise results that do, indeed, add up.
Argonne loses Idaho bid
University-run Argonne National Laboratory has lost its U.S. Energy Department bid to manage the new Idaho National Laboratory. The DOE awarded the 10-year, $4.8 billion contract to private firm Battelle. The new lab will be created from two already existing Idaho labs—the U of C–run Argonne West and the National Environmental and Engineering Lab. Argonne West workers will become Battelle employees in 2005.
U of C makes Black Enterprise list
The October Black Enterprise ranked Chicago among the top 50 best colleges for African Americans. "The University of Chicago is the lone newcomer," the article notes, "mostly because of its increase in black student graduation rates."
Strand gets Stevens award
Former poet laureate Mark Strand has received the 2004 Wallace Stevens Award, a $100,000 prize given by the Academy of American Poets. Strand, the Andrew MacLeish distinguished service professor in the Committee on Social Thought, was "humbled" to win a prize named for Stevens, who has, he said, "been a constant influence."
Honors flow chemist's way
Assistant chemistry professor Rustem Ismagilov racked up a trio of honors this fall. In its October issue Technology Review magazine named Ismagilov, 31, one if its 100 top young innovators of the year. In September he visited the White House to receive a Presidential Early Career Award for Scientists and Engineers. And in August the American Chemical Society gave him its 2005 Arthur C. Cope Scholar Award. Ismagilov studies chemical and biological systems using microfluidics, the flow of fluids through channels thinner than a human hair.
Old snails reap youthful award
Peter Wagner, PhD'95, a lecturer in the Committee on Evolutionary Biology, received the 2004 Charles Schuchert Award for his research on fossil snails and evolutionary theory. The Paleontological Society gives the annual prize to a promising scientist under 40. Wagner, a Field Museum associate curator of geology, joins nine other geophysical-sciences faculty and alumni to win the honor.
GSB ranks No. 2
In one of many annual business-school rankings, Business Week named Chicago's Graduate School of Business the second-best overall b-school of 2004—after top-ranked regional rival Northwestern's Kellogg School of Management. Among skill sets, Chicago rated second for finance, second for technology, fifth for global scope, and tenth for general management.
New hall-of-fame athletes
Chicago inducted its second Athletics Hall of Fame class in October, including: associate professor emerita Patricia Kirby, who coached women's badminton, basketball, softball (two state championships), and volleyball; William Lester, SB'58, SM'59, a top post–Big Ten basketball player; James Lightbody, PhB'12, who won six track-and-field Olympic medals as a student; John Schommer, SB'09, a three-time All American basketball player; Courtney Shanken, AB'42, the 1941 NCAA individual all-around and rope-climbing champion; and Helen Straus, AB'84, MD'90, who won 12 major "C" awards in three sports between 1980 and 1984.