New at the top: provost, dean

After a year of administrative changes, two of the University's highest posts have been filled. On January 1 Richard L. Saller left his position as dean of the social sciences to become provost, taking the mantle from Geoffrey R. Stone, the Harry Kalven Jr. distinguished service professor in the Law School and the College, who announced in October that he planned to return to teaching ("Chicago Journal," December/01). And on July 1 James L. Madara will join Chicago from Emory University to become dean of the biological sciences and the Pritzker School of Medicine and vice president for medical affairs at the U of C.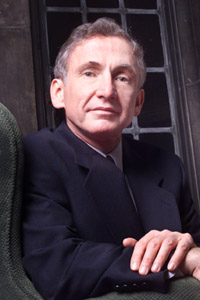 Saller, the Edward L. Ryerson distinguished service professor in history, classical languages and literature, New Testament and early Christian literature, and the Committees on the Ancient Mediterranean World and Demographic Training, joined the faculty as an associate professor in 1984 after five years at Swarthmore College. In 1992 he received the Quantrell Award for excellence in undergraduate teaching. A past chair of the Committee on the Ancient Mediterranean World (1992-93) and the history department (1993-94), he was named social-sciences dean in 1994.
A historian of Rome with interests in social, economic, and cultural history, Saller has B.A. degrees in Greek and history from the University of Illinois and a Ph.D. from the University of Cambridge. His books include Personal Patronage under the Early Roman Empire (Cambridge, 1982); Patriarchy, Property and Death in the Roman Family (Cambridge, 1982); and, with coauthor P. D. A. Garnsey, The Roman Empire: Economy, Society and Culture (Berkeley, 1987), which has been translated into five languages.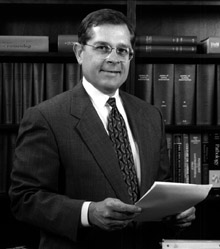 On the west side of Ellis Avenue, James L. Madara will take the helm of the medical and biological sciences at the University. Madara, a noted pathologist, gastroenterologist, and cell biologist, is currently the William Patterson Timmie professor and chair of pathology and laboratory medicine at Emory University School of Medicine in Atlanta. He replaces Bryce Weir, the Maurice Goldblatt professor in surgery and neurology, who has served as an interim administrator since Glenn D. Steele resigned in January 2001 to become president and CEO of Geisinger Health Systems.
A graduate of Hahnemann Medical College in Philadelphia, Madara completed residency and research training at Harvard Medical School, where he later became a professor of pathology. In 1994 he was named director of the Harvard Digestive Diseases Center and joined Emory University in 1997. Madara has earned awards from the American Gastroenterological Association, the American Association of Pathologists, the British Society of Gastroenterologists, and the National Institutes of Health, and he is editor in chief of the American Journal of Pathology.
Michael Riordan, president of the University of Chicago Hospitals and also an Emory transplant, described Madara as "a friend, a valued former and future colleague, and a remarkable physician."
Madara will be joined in Hyde Park by his wife, Vicki M. Madara, an architect, and their children Max, age 15, and Alexis, age 10.
-C.S.
---