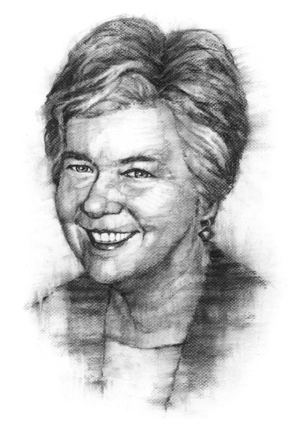 Name: Carol Zuiches
Title: Since January 2, associate vice president for research and University Research Administration director.
Degrees: BS in general science, University of Portland; EdM in educational leadership (higher-education administration), Washington State University.
Previous posts: University of Washington's assistant vice provost for research, executive director of the Office of Sponsored Programs (2000–07). At Washington State University (1986–2000) positions included Office of Grant and Research Development director and program officer. She also worked as a grant and contract administrator at the State University of New York at Binghamton's Office of Sponsored Programs and as a policy analyst at the Performance Development Institute in Washington, DC.
Chicago's research scene: There are 18 of us in the office, and we work across campus to support faculty funding for research and scholarly activities. We review more than 3,000 proposals a year for compliance with sponsor and University regulations and policies and approve them for submission to external sponsors. In FY 2007 total funding for sponsored programs at Chicago totaled $407 million. As associate vice president, I am responsible for the University's compliance with all grant and contract submission and acceptance and with the federal human- subjects protection and the conflict-of-interest regulations.
Slow flow of research dollars: When I was at the University of Washington, the National Institutes of Health's research budget was doubling. That is no longer the case. Faculty are finding that getting their proposal funded on the first submission is much more difficult. It also means they are looking for new sources for funding beyond the federal government, including corporations and foundations.
Post–9/11 research: There has certainly been increased attention by the federal government to university compliance on export controls and deemed exports [the transfer of controlled technology, data, or defense services to a foreign national in the United States]. At the same time, universities are becoming more and more global and faculty are involved in projects all over world. Most U.S. university research is done under a research exclusion to the export regulations that applies to basic or applied research done at higher-education institutions and has no restrictions on publications or participation of foreign nationals. Export controls have not affected Chicago as significantly as some other institutions due to the nature of the fundamental research in which our faculty are engaged.
Now that she's got the lay of the land: With NSIT and others I've been developing an electronic research-administration system that will automate proposal development and the routing and approval of proposals. It would also enable system-to-system submission of proposals to the federal-grant Web site, Grants.gov. We are currently gathering the requirements for the system and preparing to select a vendor. We'd like to purchase the system early next year and begin implementation shortly thereafter.
Why automate proposals? Many of our peer institutions have these systems. They reduce administrative burden by integrating databases and reducing the amount of paper we handle. Currently we're making millions of copies of documents a year, and faculty and staff are literally carrying proposals through the approval process. This includes our office and the committees that oversee the humans-subjects review and three other compliance boards that cover potential conflicts of interest, institutional biosafety hazards, and animal care. In the system we're developing you'll do everything online. Our ultimate goal is one-time data entry and a paperless system.