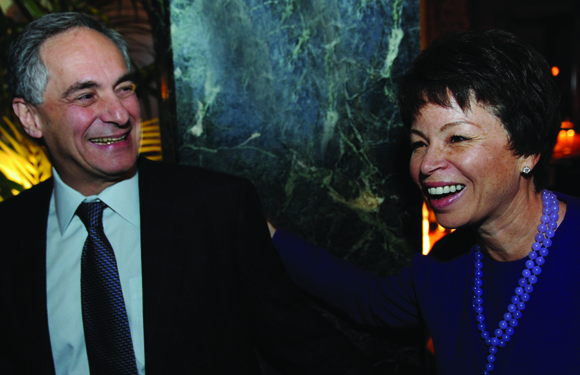 …there's a local angle. In assembling his White House team, Barack Obama has chosen a fair share of experts and advisers with ties to Chicago.
Eleven days after his November 4 election to the presidency, former Law School senior lecturer Barack Obama announced his first appointment with University of Chicago connections.
Just off the elevators on the Gordon Center's third floor, Michael LaBarbera's
Bay Scallop—Looking Back
jumped out at visitors, displayed among other photographic prints.
"Please take your shoes off at the entrance," reads a sign at the Family Resource Center—regulars call it the FRC—on the second floor of University Church.

William Rainey Harper's Index
ALSO IN CHICAGO JOURNAL
---
COLLEGE REPORT
---
NEWS FROM THE UNIVERSITY
---
UCHI
BLOG

O
---
EDITOR'S PICKS
---
IN THEIR OWN WORDS