On the shelf

The Magazine publishes a selection of general-interest books by alumni authors. For additional alumni books, see "In Their Own Words" at magazine.uchicago.edu/books.
---
Reputation and Civil War: Why Separatist Conflicts Are So Violent, by Barbara F. Walter, AM'91, PhD'94, Cambridge University Press, 2009. Analyzing disputes over self-determination—the type of conflict most likely to escalate into civil war—Walter discusses government efforts to appear powerful and unbending in response to secession demands, as well as how minorities respond to those efforts. Investigating laboratory experiments and recent conflicts in Southeast Asia, the book argues that such government posturing seldom leads to successful negotiations between battling parties.
Beautiful Piece, by Joseph G. Peterson, AB'88, Switchgrass Books, 2009. During a brutal Chicago heat wave, the unemployed and alcoholic Robert meets Lucy at a gas station. They start a dangerous affair that, if discovered, could enrage her gun-wielding fiancé. This noir-style novel about a lonely man's relationships is the first in the Northern Illinois University Press's series dedicated to Midwestern fiction.
Organizing Schools for Improvement: Lessons from Chicago, by Anthony S. Bryk; Penny Bender Sebring; Elaine Allensworth; Stuart Luppescu, PhD'96; and John Q. Easton, PhD'81, University of Chicago Press, 2010. When the Chicago Public Schools decentralized in 1988, parents and communities gained significant funding and decision-making responsibilities. Tracking the effects of this process in elementary schools, the authors identify five factors—such as school leadership and parent-community ties—that lead to school development and analyze community conditions that cause classroom stagnation. (For more, see "Book learning."—Ed.)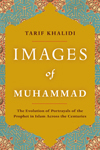 Images of Muhammad: Narratives of the Prophet in Islam Across the Centuries, by Tarif Khalidi, PhD'70, Doubleday Religion, 2009. Tracing the evolving influence of the prophet Muhammad from his death to the present day, Khalidi uncovers the characterizations—Muhammad as teacher, Muhammad as Sufi superhero—that have shaped his image over the past 15 centuries. In doing so, the book compares and contrasts beliefs of Islam's Sunni, Shia, and Sufi sects.
The Business of Media Distribution: Monetizing Film, TV, and Video Content in an Online World, by Jeff Ulin, JD'86, Focal Press, 2009. In this analysis of how creative concepts ultimately yield profit in the entertainment industry, Ulin, former senior director for distribution and business affairs at Lucasfilm, provides an insider's account of the evolving challenges studio executives face. The book explains how companies select partnerships or work independently to maximize bottom-line distribution profits.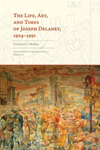 The Life, Art, and Times of Joseph Delaney, 1904–1991, by Frederick C. Moffatt, PhD'72, University of Tennessee Press, 2009. A product of pre–Abstract-Expressionist art with an appreciation for gritty urban subjects, African American painter Joseph Delaney described himself as an academic realist. Moffatt combines a critique of Delaney's art with a biographical sketch, using Delaney's writings to illustrate his early life in East Tennessee and his career in New York City.
America's Army: Making the All-Volunteer Force, by Beth Bailey, AM'81, PhD'86, Belknap Press, 2009. With the end of conscription in 1973, the U.S. military faced the challenge of creating an all-volunteer force that could respond effectively to world conflicts. Bailey discusses military history since Vietnam, examining how the Army has addressed civil rights, questions of citizenship and its obligations, and how an all-volunteer American military should function during both war and peacetime.
Where I Must Go, by Angela Jackson, AM'95, Northwestern University Press, 2009. This partly autobiographical novel presents the American civil-rights movement through the eyes of narrator Magdalena Grace, a 17-year-old African American student at the mostly white, Midwestern, Eden University in 1967. Through a series of vignettes, Jackson's character relays her own late-adolescent experiences amid racial and class-based tensions in the late 1960s.
Conservation Psychology: Understanding and Promoting Human Care for Nature, by Susan Clayton and Gene Myers, AM'88, PhD'94, Wiley-Blackwell, 2009. When discussing humanity's place in the ecosystem, critics invariably label humans as villains. Whether through pollution or overhunting, people are viewed as a threat to environments. This textbook introduces the field of conservation psychology, which explains how people think about and interact with nature, as well as ways to encourage conservation.