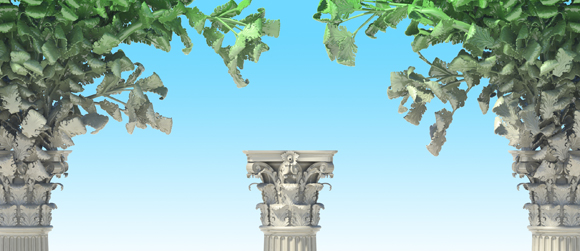 With some catching up to do, the University brings Chicago-style rigor to an environmental movement taking root in the groves of academe.
Tom Ricketts, AB'88, MBA'93, first sold his family on the idea of buying the Chicago Cubs. Then he delivered an $845-million deal during an economic crisis.
Despite stormy weather, Chicago celebrates its 503rd Convocation the way William Rainey Harper intended: as an occasion to unite the entire University community.
Thirty-four years ago, William H. McNeill, AB'38, AM'39, shed new light on world history—by giving microbes their proper place in the human drama.
NEWS FROM THE UNIVERSITY
---
UCHI
BLOG

O
---
EDITOR'S PICKS
---
IN THEIR OWN WORDS