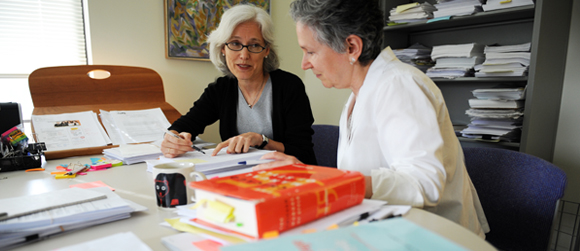 The new edition of Chicago's style bible is a testament to the online-publishing explosion.
Love of music, and the musicians, drives Deborah Gillaspie's commitment to the Chicago Jazz Archive.
A Smart Museum lecture shows how design from the West proliferated behind the Iron Curtain.

An unsettling but enduring children's book is the subject of a new Special Collections exhibit.
Talking Points
The new Divinity School dean's religious education

William Rainey Harper's Index
ALSO IN CHICAGO JOURNAL
---
COLLEGE REPORT
---
NEWS FROM THE UNIVERSITY
---
UCHI
BLOG

O