The University of Chicago Magazine Feb 1995
---
Return to February 1995 Table of Contents
---
ALUMNI PROFILES
---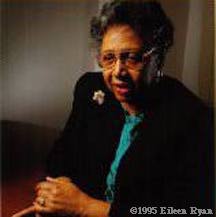 In discussing the nation's social ills, Betty Williams, AM'61, is quick to say that families must be made part of the solution, rather than viewed as the cause of all problems. As vice president of government affairs for United Charities, a non-sectarian Chicago family-service organization that helps 80,000 to 90,000 families a year, Williams does everything in her power to give all types of families the support they need to stay together.
"The family is where we are nurtured and where we are prepared to be human beings and to deal with the world," says Williams, a graduate of the School of Social Service Administration. "Once you get in and get to know the families and to know the individuals, then you begin to see that there are strengths-and that, in so many instances, you can help people and you can help to preserve families."
That belief was ingrained in Williams at an early age by her parents, who had eight children and little money but nonetheless helped feed the poor and clothe the homeless. Undergraduate classes at the University of Oregon led her to a career in social work and to the SSA. After graduation, she was a social worker with United Charities for two years before taking time off to raise her two children. An active volunteer role with her local PTA led, in 1976, to her testifying before the Illinois legislature on family issues. That same year, Governor Dan Walker appointed Williams to the Illinois Department of Children and Family Services' advisory council. Making policy, she realized, would allow her to have greater impact than if she remained a social worker.
Returning to United Charities in 1979 and named a vice president in 1991, Williams now works with Illinois legislators, businesses, churches, and civic- and social-service groups. Among her successes, she lobbied to make Illinois the first state to require state agencies to consider how their actions might affect families; founded the Illinois Policy Council, a family-public-policy review group; and created the African-American Family Preservation Task Force. The task force, which Williams co-chairs, recently received an executive order from Governor Jim Edgar to address the needs of families in troubled black communities.
Of late, she is concentrating on initiatives to strengthen and enforce child-support laws and to educate Illinois legislators about the problems of people caring for their relatives' children. Williams is also working with Family Service America, Senator Carol Moseley-Braun, JD'72, and Congressman John Porter on welfare reform.
But enacting laws doesn't necessarily change attitudes, as Williams admits: "Nobody likes big government. Of course people don't like big government until they need big government, and then they demand it." -K.S.
---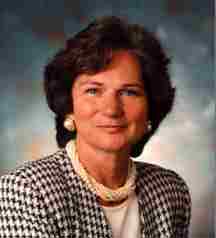 photo credit: Carol Clayton

After 20 years of working on the receiving end of scientific grants, Anne C. Petersen, AB'66, SM'72, PhD'73, is now the deputy director of the National Science Foundation. As chief operating officer of the NSF, the federal government's main agency for promoting U.S. science and engineering research and education, Petersen helps allocate an annual budget of more than $3 billion, which supports nearly 20,000 grants. She also acts as the agency's advocate to researchers and to the public.

"This is a very important time for science policy in the United States," Petersen declares. "The rationale for providing funding to research universities has been based on the cold war, on needing to keep the nation strong in the face of our enemies. And with that rationale gone, we have to be sure that people understand the other ways in which science and education are important to the nation."

At the same time, she says, researchers need to understand their own responsibility: "As reseachers, if we get federal money, we have an obligation to also see that the public gets some return on that investment."

To help researchers fulfill that obligation, the foundation's new strategic plan-Petersen's main focus-calls for reducing bureaucracy, forming partnerships with industry and other countries, and linking research and education. Nominated by President Clinton last June, Petersen took office in mid-August, leaving a post as vice president for research, dean of the graduate school, and professor of adolescent development and pediatrics at the University of Minnesota.

Her academic career-which has also included appointments at Michael Reese Hospital and Penn State University-began at Chicago, where she went to work as a statistician in the psychiatry department after earning degrees in math and statistics. She found herself fascinated by the group of Woodlawn teenagers that the study she analyzed had been tracing since first grade. "The research suggested that adolescence was a key time for socialization and development," Petersen explains. "Instead of just analyzing other people's data, I wanted to design my own studies."

Her own studies-on topics such as gender differences and adolescent depression-have helped lay the groundwork for understanding adolescence. Her research on teenage pregnancy showed how an event (in this case, biological capacity to reproduce) does not necessarily stimulate the psychological and social capacities needed to respond to the event (to be a responsible parent).

She continues to advise a group of Minnesota doctoral candidates. In her spare time, "between the hours of midnight and 4 a.m.," she is writing up an intervention study-work on how to prepare children for the traumas of adolescence-that she conducted at Penn State.

"I do miss research a lot," she confesses, adding, "but I love both kinds of things I'm doing."-K.S.
---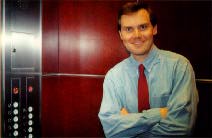 photo credit: M. Candee

Now the founder and president of the country's leading source of mutual-fund data, Joe Mansueto, AB'78, MBA'80, began honing his business skills as an undergraduate in Shoreland Hall. Room 607 Soda Service-motto: "10 kinds of munchies, 15 flavors of soda, open 24 hours"-operated by Mansueto and roommate Kurt Hanson, AB'78, MBA'80, was one of several small businesses that Mansueto ran "because they were fun."

"You get to meet people, and you end the day with more money in your pocket than you started with," he explains. "I kind of liked business on a smaller scale rather than on a massive one-something where you had a little more control and could see tangible results from your efforts." Immediately after graduation he and Hanson founded Strategic Radio Research, a market-research firm that Hanson runs today. Mansueto left in 1982 to work as an investment analyst, gaining experience that helped him fine-tune his idea for Morningstar, Inc.

Morningstar's mission was simply to "help people make better investing decisions with mutual funds," Mansueto says. Though funds were growing in popularity, no one had yet offered a periodic, comprehensive survey of a wide range of mutual funds. So in April 1984, Mansueto decided to publish a quarterly sourcebook of statistics and analysis. The first issue appeared that November, produced from his apartment with the help of a few employees and a personal computer.

Nearly 11 years later, Morningstar-at 225 W. Wacker Drive-offers nine publications and five software products and provides data for numerous newspapers and magazines. From its humble beginnings, the sourcebook has evolved into the company's flagship publication, Morningstar Mutual Funds, a biweekly with a circulation of approximately 35,000. Morningstar data is also available on electronic services like America OnLine and Prodigy.

Mansueto defines success in terms of products, not profits. "We want to create great products and find ways to make them even better," he says. "We've taken the profits on our more mature products and plowed them back into newer products-which typically don't make money for three years or so."

He's achieved his goals with a management style that's high on collegiality and initiative, low on formalities such as private offices or secretaries. "There is, I hope, zero emphasis on things like appearances and those typical corporate, silly things," Mansueto says.

"We try to hire really smart people and give them a lot of autonomy," he adds. Because mutual-fund analysis is a new field, most employees have liberal-arts backgrounds and are trained on the job. Morningstar heavily recruits Chicago-area graduates (more than 10 percent of the 359 employees have U of C degrees), and the staff's median age is about 30.

Less hands-on than he used to be, Mansueto now concentrates on overseeing new-product development, capital allocation, and company positioning. "In many ways, I see it as my job to kind of disrupt things, making sure we're pushing forward and not standing still."

The company is pushing forward on three fronts now: expanding its subscriber base beyond private investors and investment professionals to include institutions, establishing itself as a source for international mutual-fund data, and making inroads into equities information for U.S. and international companies.

International mutual funds are an important target. Morningstar has opened a London office to cover the British mutual-fund market, which Mansueto calls the strongest and fastest-growing in Europe. The first publication is scheduled to appear this year, and Mansueto wants to replicate the U.S. product line for Britain "and, ultimately, for all of continental Europe."

As he brainstorms for Morningstar's future, Mansueto regards his days in the dorm with entrepreneurial hindsight: "We kind of kick ourselves now for the ideas we discarded, things like renting videotapes of movies. We could have become Blockbuster or something."-K.S.
---
---
Alumni Profiles
---
Go to CLASS NEWS
---
Return to February 1995 Table of Contents
---
DEATHS
---
Go to BOOKS BY ALUMNI
---
Go to OTHER VOICES
---
Go to INVESTIGATIONS
---
Go to CHICAGO JOURNAL
---
Go to feature, "Into the Music"
---
Go to feature, "The Houses that Gautreaux Built"
---
Go to feature, "Upstaging Authority"
---
Go to feature, "The Unbearable Lightness of Being Bibfeldt"
---
Return to February 1995 Table of Contents