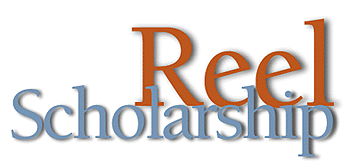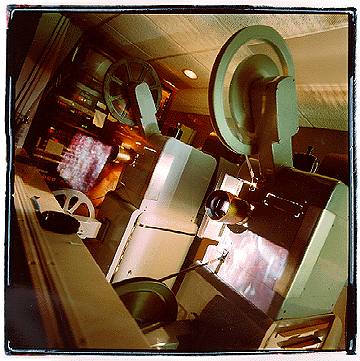 Film has becomethe medium of 20th-century storytelling. At the U of C, it's now the stuff of academic study.
By John Easton
Photography by Matthew Gilson
On February 14, the rereleased Star Wars overtook E.T. The Extra-Terrestrial, as the top-grossing film of all time. E.T., released in 1982, brought in nearly $400 million, about one-fourth of the University of Chicago's endowment. Star Wars, first released in 1977, had been a distant fourth, with $323 million in box-office revenues. But a few new scenes, enhanced special effects, and a revised sound track were excuse enough to offer the film again in late January. Its first weekend, it brought in $35.9 million. A Gallup-CNN-USA Today poll of 1,056 adults claimed, incredibly, that even before the rerelease the average American had already seen the film seven times.

That same Valentine's Day, the "Living Arts" section of the New York Times ran one article each on opera, ballet, and television; two theater critiques; and seven movie reviews, including one on the front page that featured a neat little box pointing out the other six. The 30-page section carried 20 full pages of advertisements for films, clearly subsidizing the coverage of the other arts and probably of front-page politics as well.

"Film," says Miriam Hansen, the Ferdinand Shevill distinguished service professor in the humanities and, since fall 1991, the founding director of the University's Film Studies Center, "has become the medium in which stories are told that tend to be central to the concerns, problems, preoccupations of a society. It is one way in which society reflects upon, communicates with, and negotiates the meaning of everyday experience, of changes, transformations of the world they live in." Even those who dwell in the ivory tower, notes Hansen, are not unaffected by the power of film: "If you hear my colleagues arguing about something, it's more likely to be a movie they saw over the weekend than a novel they have read."

Since Hansen's colleagues are primarily faculty in the English department, some scholars may find that observation a little troubling. Regarding film as a legitimate field of study, Karl Weintraub, AB'49, AM'52, PhD'57, the Thomas E. Donnelley distinguished service professor in history and the bedrock of the College's Western civilization requirement, concedes, "If enough faculty want to do something and they do it well, they should be allowed to, but I think for students it might be preferable to try to get some distance from their involvement with the present, to concentrate on something less familiar that would enable them to return to their own world with more perspective."

But neither the familiarity of film nor the proximity of the field's past seem to faze the no-nonsense, meticulously academic Miriam Hansen. Since arriving at the University, she has nurtured the nascent film program as it grew from an occasional elective course or workshop into one of the most respected scholarly cinema programs in the country. Now, Chicago undergraduates can major in cinema and media studies, and a graduate program is in the works.

Although the old guard may sneer at motion pictures as too plebeian, too paltry, too, well, popular to serve as the crux of a hard-core, Common Core education, that pervasiveness may be the single best reason to study film. "It certainly is the art form that the most people encounter and enjoy," says Tom Gunning, professor of art history and a member of the film-studies program. "One can argue that this popular allure, film's inherently democratic quality, is deleterious to it as an art form, but I think one can also argue that this mass appeal is part of film's vitality." Although he's a fan of avant-garde films, "the type that nobody sees," Gunning's list of a dozen films nobody should miss (See Sidebar: "CINEMA VERITIES") includes Hollywood classics like How Green Was My Valley, and he insists that "some of the greatest films that were ever made, probably the majority of the best films that were ever made, were made for mass audiences."

The visionary filmmaker D. W. Griffith, the George Lucas of his day, predicted the extraordinary success of movies like Star Wars 80 years ago, proclaiming that film was the art form of the 20th century, the new universal language, that it would take over education and replace the library. That hasn't quite happened yet-in fact, going to the movies peaked in the 1940s and '50s, when adults went twice a week-but the movies, as a social and cultural force, ought not to be ignored.

"Film has been around for more than 100 years now," points out Philip Gossett, dean of humanities and an unabashed proponent of the U of C's film program. "The history of motion pictures encompasses a good deal of the 20th-century experience, both high and low art, math and business, the globalization of the media. None of us is indifferent to these issues." Movies have shaped, if not the world, at least the way we look at it. "We now think about our daily experience in film terms," notes Gunning. "Fast-paced editing, flashbacks. Film has given us the metaphors by which we understand modern experience."

By bringing together modern technology and art, the movies-which got their start, like the U of C, in the early 1890s-blossomed into an effective way for artists to comment on modernity. "Film is one of the ways that the modern experience is digested," says Gunning. "This technology, which can embody a new experience of space and time, is probably the best way to comment on a world that has itself been sped up and transformed by technology." Although they haven't replaced schools or libraries, film and its stepchild, television, long ago supplanted print as the way most people come by information about their world. Therefore, suggests Gunning, an early-cinema scholar who turned down offers from Harvard and Berkeley to come to Chicago, perhaps every student ought to have a course in film. It may be the best way, he says, to learn not just one of the languages of art, as one might from studying literature or music or painting, but also how to develop a critical perspective of pictorial storytelling and how film can manipulate the ideas and images it presents.

"If you don't understand how a film, or even the nightly news, calculates its effects on you," says Gunning, "you're in thrall to it rather than in control of it." [Follow link below to continue story.]

Continue reading "REEL SCHOLARSHIP"



---
Go to:
---
Return to April 1997 Table of Contents