Welcome to the on-line edition of the October 1997 issue.
Email us with your comments or reactions.
---
THE UNIVERSITY OF CHICAGO MAGAZINE
OCTOBER 1997 VOLUME 90, NUMBER 1
---
Table of Contents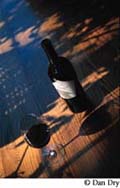 The fruit of his labor
Year-in, year-out--from bud break to harvest, barrel to bottle--Napa Valley vintner Chris Howell, AB'75, pursues the perfect wine.
KIMBERLY SWEET

Once & future scenes
America's first professional ecologist was a U of C botanist whose thousands of lantern slides--used to give students a tour of the nation's evolving landscapes--will reach new viewers via the internet.
MARY RUTH YOE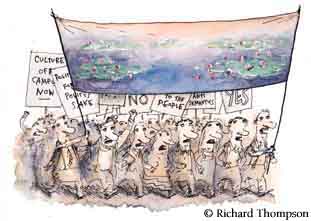 Jumping into the culture wars
A new master's program in the humanities takes as it's subject the big questions--and the heated battles those questions often start.
JENNY ADAMS

DEPARTMENTS
---
Home - Top of Page - Email Us