Welcome to the FEBRUARY issue of UCHICAGO.EDU, a monthly e-bulletin bringing you online news about the University of Chicago and its larger community of alumni and friends.
News from Chicago
Going Up: Applications to the College
As applications at colleges and universities nationwide rose this year, Chicago's College was no exception. The number of students applying for Fall 2008 admission rose nearly 20 percent—to 12,381. Hispanic and international-student applications also jumped by 34 and 23 percent, respectively:
http://www.nytimes.com/2008/01/17/education/17admissions.html
Distinguished Committee Gets a Distinguished Name
Chicago's famous Committee on Social Thought—created in 1941 as a place where scholars can pursue fundamental issues from an interdisciplinary perspective—is now the John U. Nef Committee on Social Thought. The name change, announced at a January 22 dinner, honors the economic historian who founded the committee, while also recognizing financial support from Nef and his widow, Evelyn Stefansson Nef:
http://chronicle.uchicago.edu/080124/nef.shtml
Back on Top: Peace Corps Volunteers
For the second time in three years, the University of Chicago ranked first in Peace Corps volunteers from schools with 5,000 undergraduates or less. In all, 34 College alumni served as volunteers during 2007:
http://chronicle.uchicago.edu/080124/peace-corps.shtml
Research at Chicago
Better Drug Targeting through Computation
Making an effective drug requires finding a good drug target. A new computational approach, developed by researchers from the University's Medical Center and Columbia University, provides guidelines for more efficient drug screening. The study, published in the February Genome Research, could speed the process and cut the cost of developing new drugs:
http://www.uchospitals.edu/news/2008/20080201-drug-targets.html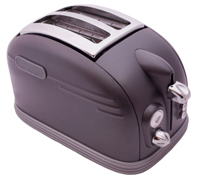 Why It's OK to Talk to Your Toaster
When people are lonely, they reach out not only to other people, but also to pets, gadgets, and God, says GSB behavioral scientist Nicholas Epley. Working with Chicago psychologist John Cacioppo and publishing the research in the February Psychological Science, Epley found that lonely people's humanlike connections with animals or the inanimate—or spiritual belief—offer the same physical and psychological benefits as human-to-human friendships.
http://www-news.uchicago.edu/releases/08/080118.epley.shtml

Today @ UChiBLOGo
Ex Cathedra
The Magazine's Web log goes to a Div School Lunch where the speaker is a bishop with a lot of firsts:
http://uchiblogo.uchicago.edu
Final Call for Maroon Love Stories
If You Met Your Match on the Quads...
For the May–June/08 Magazine, we'd like to hear what made your wedding a truly Chicago experience. The deadline to share your love stories is February 14. Write us (subject line: "Maroon Weddings") at
uchicago-magazine@uchicago.edu.
From the University of Chicago Alumni Association
The University Wants You: Work in Alumni Relations and Development
If you have an interest in providing programs and services for your fellow alumni or in raising support for your alma mater, this is the time to act. Several positions are open in alumni relations and development. For information on positions, to apply online, and to check back regularly as new positions continue to be posted:
http://jobopportunities.uchicago.edu
Return to Campus for Alumni Weekend 2008
Alumni Weekend—four days of tours, lectures, parties, and exhibits—takes place June 5–8. College classes have special reunion celebrations on Friday, June 6, and throughout the weekend you'll have your choice of other events—many of them free. For more information on events and travel and lodging, visit the Alumni Weekend Web site:
http://alumniweekend.uchicago.edu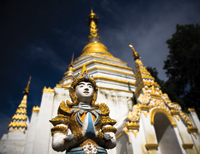 Chicago Around-the-World Education
There's still time to check your vacation calendar against the list of alumni study trips for 2008 and choose a faculty-led vacation to suit your interests. Slots remain open for trips to China, Ukraine, Ireland, Spain, Bhutan, Morocco, Turkey, and the Mediterranean:
http://www.alumni.uchicago.edu/study-trips.html
Your Chicago Connections
Submit Your Alumni News: http://magazine.uchicago.edu/about/contact.html
Submit Your Alumni Book: http://magazine.uchicago.edu/books/submit.shtml
Alumni Home: http://www.alumni.uchicago.edu
Campus Calendar: http://events.uchicago.edu/campusevents/index.phtml
University of Chicago Magazine: http://magazine.uchicago.edu
UChiBLOGo Web log: http://uchiblogo.uchicago.edu
Chicago Home: http://www.uchicago.edu
Chicago Initiative: http://chicagoinitiative.uchicago.edu
Chicago Chronicle: http://chronicle.uchicago.edu
University News Service: http://www-news.uchicago.edu
Research at Chicago: http://research.uchicago.edu/highlights/
About Chicago: http://www.uchicago.edu/uchi/about
Maroon Athletics: http://athletics.uchicago.edu/index.html
The Chicago Maroon: http://maroon.uchicago.edu
Show Your School Colors: http://uchicago.bkstore.com
Make a Gift to Chicago: http://chicagoinitiative.uchicago.edu/makeagift/
*****

UCHICAGO.EDU is a joint project of the University of Chicago Magazine and the University of Chicago Alumni Association. Please send your comments and suggestions to uchicago-magazine@uchicago.edu.