Welcome to the MARCH issue of UCHICAGO.EDU, a monthly e-bulletin bringing you online news about the University of Chicago and its larger community of alumni and friends.
The MAR–APR/08 University of Chicago Magazine is almost in the mail—and it's also online at: http://magazine.uchicago.edu.
Here's a sampling from the issue:
Nobody's Child
Who looks out for immigrant children without parents or papers? Law School lecturer Maria Woltjen runs a program for kids who are alone:
http://magazine.uchicago.edu/0834/features/nobodys_child.shtml
Venture Prone
Successfully taking an idea and turning it into a fledgling business requires a leap of faith:
http://magazine.uchicago.edu/0834/features/venture.shtml
Rogue Sociologist
Sudhir Venkatesh, AM'92, PhD'97, won a gang leader's protection to do an inside study of Chicago's public-housing projects:
http://magazine.uchicago.edu/0834/features/glimpses.shtml
News from Chicago
Graduate Support Report: A Work in Progress
Following the February 2007 announcement of Chicago's Graduate Aid Initiative--in which $50 million was committed to graduate student support over six years--Provost Thomas Rosenbaum convened the Working Group for Graduate Student Life in the Humanities, Social Sciences, and the Divinity School to further explore issues relevant to both current and future graduate students. Responding to the working group's recent report, on February 25 the Provost's Office announced a five-year, $4.9 million program of additional aid:
http://chronicle.uchicago.edu/web/080222.gradaid.shtml
For a detailed account of the new action steps and to read the working group's report:
http://provost.uchicago.edu/news/
Reaction from current students was mixed--fueled in part by a Chicago Maroon report that the working group had overestimated the cost of extending graduate-student aid packages to all matriculated students by $24 million:
http://maroon.uchicago.edu/online_edition/article/10004
Acknowledging the error in the February 29 Maroon, Deputy Provost for Graduate Education Cathy Cohen said that the Provost's Office and the University's Budget Office would recalculate all of the group's figures, with a revised report to be posted by March 10:
http://maroon.uchicago.edu/online_edition/article/10031
Chicago Scores Grammy Hat Trick
The Music Department's ensemble-in-residence, eighth blackbird, won two Grammy awards in February. eighth blackbird's strange imaginary animals won Best Chamber Music Performance, and the recording's producer, Judith Sherman, won Producer of the Year, Classical. Senator Barack Obama, Law School senior lecturer, won Best Spoken Word Album for his audio book The Audacity of Hope:
http://news.uchicago.edu/news.php?asset_id=1263
Research at Chicago
Dinosaurs with an Appetite for Destruction
Fossils discovered in Saharan Africa by Chicago paleontologist Paul Sereno offer a glimpse at two carnivorous dinosaurs that would have matched T-rex's ferocity. Analyzing the evidence in the February Acta Paleontologica Polonica with coauthor Stephen Brusatte, SB'06, Sereno described the 110-million-year-old meat-eaters: the 25-foot-long Eocarcharia dinops, or "fierce-eyed dawn shark," dismembered its prey with blade-shaped teeth and head-butted romantic rivals with its bony brow; short-snouted scavenger Kryptops palaios, or "old hidden face," was, Brusatte said, more like a "fast, two-legged hyena gnawing and pulling apart a carcass":
http://chronicle.uchicago.edu/080221/sereno.shtml
Brain-by-Numbers Method
Using a numerical approach to decipher the human brain, Chicago mathematician Jack Cowan found that the laws of physics governing molecules' shift from gas to liquid to solid also control cerebral rhythms like alpha waves, related to visual information, and gamma waves, tied to information processing. At the American Association for the Advancement of Science's annual meeting in February, Cowan said the mathematical formulas physicists use to describe the behavior of subatomic particles and the dynamics of liquids and solids can also help explain how brainwaves are generated:
http://www-news.uchicago.edu/releases/08/080215.cowan.shtml
Today @ UChiBLOGo
Dedicated to Diversity
The Magazine's Web log attends the grand opening of the Office of Multicultural Student Affairs' new home:
http://uchiblogo.uchicago.edu
From the Magazine
A Question about Teachers for College Alumni
Which faculty member made a profound difference in your life--in your thinking, your path through the College, or your life after graduation? Selected answers will appear in the "Go Ask Alumni" department of the CORE, the College supplement to the May-June Magazine. To ensure we receive your answer in time, write us by March 24—with "Life-Changing Teacher" in the subject line:
uchicago-magazine@uchicago.edu
From the University of Chicago Alumni Association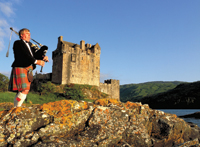 Travel in Mind for Summer and Fall
There's still time to check your vacation calendar against the list of alumni travel offerings for 2008 and choose a faculty-led study trip to suit your interests. Slots remain open on summer and fall trips to the China, Ukraine, Ireland, Spain, Bhutan, the Mediterranean, Morocco, and Turkey:
http://www.alumni.uchicago.edu/study-trips.html
Attention Alumni Authors
Have you written or contributed to a book? The Alumni Association would be delighted to add it to the collection of alumni and faculty publications in the Klowden Family Library at Alumni House. Your book will be displayed in the library, and a bookplate with your name, degree, and degree year will commemorate your gift. For mailing information and more information on Alumni House:
http://www.alumni.uchicago.edu/aa-house.html
And, after a brief hiatus, In Their Own Words, the Magazine's online catalog of books by alumni, is back and ready for action. Whether you've put out a collection of poetry, an autobiography, or a biology text, submit your book information:
http://magazine.uchicago.edu/books
Your Chicago Connections
Submit Your Alumni News: http://magazine.uchicago.edu/about/contact.html
Submit Your Alumni Book: http://magazine.uchicago.edu/books/submit.shtml
Alumni Home: http://www.alumni.uchicago.edu
Arts at Chicago: http://arts.uchicago.edu
Campus Calendar: http://events.uchicago.edu/campusevents/index.phtml
University of Chicago Magazine: http://magazine.uchicago.edu
UChiBLOGo Web log: http://uchiblogo.uchicago.edu
Chicago Home: http://www.uchicago.edu
Chicago Initiative: http://chicagoinitiative.uchicago.edu
Chicago Chronicle: http://chronicle.uchicago.edu
University News Service: http://www-news.uchicago.edu
Research at Chicago: http://research.uchicago.edu/highlights/
About Chicago: http://www.uchicago.edu/uchi/about
Maroon Athletics: http://athletics.uchicago.edu/index.html
The Chicago Maroon: http://maroon.uchicago.edu
Show Your School Colors: http://uchicago.bkstore.com
Make a Gift to Chicago: http://chicagoinitiative.uchicago.edu/makeagift/
*****

UCHICAGO.EDU is a joint project of the University of Chicago Magazine and the University of Chicago Alumni Association. Please send your comments and suggestions to uchicago-magazine@uchicago.edu.