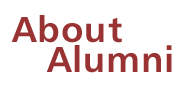 Architectural Details
Mitchell Tower
Part of the Tower Group (with Hutchinson Commons, the Reynolds Club, and Mandel Hall), Mitchell Tower is officially the John J. Mitchell Tower, honoring the Chicago financier who gave $50,000 for its construction. For the tower—dedicated December 22, 1903—the architects took as their model the Magdalen College tower at Oxford University. Like Magdalen it contains ten bells. lnstalled in 1908 in memory of the University's first dean of women, Alice Freeman Palmer, the chimes—at the request of Chicago athletic director Alonzo Stagg—were rung each night at five minutes past 10 to remind his athletes that it was time to be in bed.
The Palmer chimes provided a venue for another bow to old England: the art of change ringing. The cacophonus permutations of notes had enough neighborhood critics that in 1911 change ringing was banned. Reinstated in the 1960s, it continues today to more positive reviews.
Other noises from Mitchell Tower regularly emerge over the airwaves of FM radio station WHPK. Then there are the moans of undergrads who carelessly step on the bronze seal embedded in Mitchell's ground floor and realize that, according to local lore, they won't graduate in four years.
—M.R.Y.