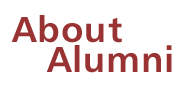 C. Vitae
Orchestrating a career
College president, conductor, and writer: for Leon Botstein, work is a three-part harmony.
One wonders when Leon Botstein, AB'67, sleeps. This fall he cotaught a first-year seminar, War and Peace, examining such works as Plato's Republic and the Bible's first and second books of Samuel. At the American Symphony Orchestra, where he is musical director and principal conductor, he led two concerts at New York City's Avery Fisher Hall: Strauss's opera The Egyptian Helen and an evening of American composers. To top it all off, he's president of Bard College in Annandale-on-Hudson, New York, and Simon's Rock College of Bard in Great Barrington, Massachusetts.
Yet he's not as pressed for time as it might seem. "I'm not any busier, any more hard working than anyone else," the 56-year-old father of three insists. "But everything I do seems to be visible."
Botstein's career has long put him in the public eye. At 23 he was appointed president of Franconia College—the youngest person ever named a U.S. college president. Five years later he became president of Bard, a position he still holds.
Despite 32 years on the job, college president wasn't part of Botstein's original score; his path was more of an improvisation. In 1969, while a graduate student in history at Harvard, he began work for Mayor John V. Lindsay's administration as special assistant to the president of the Board of Education of the City of New York.
Then in 1970 the trustees at New Hampshire's tiny Franconia College, a progressive, cooperatively run college that was in Chapter 11 and lacked accreditation, noticed his work on an open-enrollment project with the Board of Education and the City University of New York and asked him to become the school's president. "I had been a choice of last resort at Franconia College, where the choice was either to hire this 23-year-old as a wild idea or close the college." The trustees' gamble paid off. By 1975 he'd taken Franconia out of Chapter 11—by arranging for federal-guaranteed refinancing—and through accreditation. (The college continued until 1977.)
In 1975 his performance caught the attention of the trustees at Bard College—a small, liberal-arts college having financial difficulties and in need of a new president. Because of Bard's financial troubles, several candidates had already turned down the job. But Bard, which he describes as "a place committed to very high scholarship and teaching with a tremendous investment in the arts," was a perfect fit for Botstein.
And again the gamble was a good one. "Bard, because of its history, did not, for better or worse, have an accumulated alumni constituency who were prepared to support it," he says. "So if the college were to succeed it had to succeed by competing for philanthropy and for resources." By any reckoning, Bard and Botstein have succeeded. Bard's endowment increased from $313,000 in 1975 to $136 million in 2002. By recruiting first-class faculty and strengthening programs, enrollment soared from 600 undergraduates to 2,000 undergraduate and graduate students. Botstein has overseen the launch of the Levy Economics Institute of Bard College, a public-policy research center; the Bard Music Festival; and graduate programs in the fine arts, decorative arts, environmental policy, and curatorial studies, as well as the acquisition of Simon's Rock College of Bard and the creation of the Bard High School Early College.
Although what began as an improvisation is now part of the score, Botstein had planned a different opus, hoping to make his mark on high-school education. In a June/66 Magazine profile the history major said, "I hope, also, to do something in an attempt to rehabilitate high-school education in this country. It—and particularly its history programs—is on a miserable level. And I see no reason why the history programs in high schools cannot be helped by university communities."
Those words set the stage for his work at Bard, which in 1979 acquired Simon's Rock, a liberal-arts college that admits students after tenth or 11th grade. He put the theory behind Simon's Rock into print with Jefferson's Children: Education and the Promise of American Culture (1997), arguing for a high-school graduation age of 16. "Both developmentally and socially there is an earlier onset of the presumption of adulthood," he notes, "and therefore the sequence of schooling requires that adolescents at an earlier age be treated like adults in an educational setting. And that treatment is more likely to happen in a college setting than in a traditional high-school setting."
"This is not a new idea," he says now. "This is an idea that the University of Chicago has a history with, starting in the era of Robert Hutchins." In 2001 Bard created the Bard High School Early College, a 500-student New York City public school that grants both an associate's degree in liberal arts and sciences as well as a high-school diploma.
The one motif Botstein had planned for was music. He studied violin through graduate school and viola at Tanglewood Music Center, but even as a child he wanted to be a professional conductor. At Chicago he won a University conducting competition; as a graduate student he led the Harvard Radcliffe and Boston Medical Orchestras. At Franconia he founded and directed the White Mountain Music and Art Festival, only to stop conducting, unsatisfied with his level of skill, when he joined Bard.
Then his 8-year-old daughter was killed in a 1981 car accident. "I went through a period of reflection about how I would manage to continue my own life in a way that made sense," he recalls, "and I came to the conclusion that to mourn my daughter and to view myself as a victim would dishonor her memory. If I could find something she might be indirectly proud of as having given in her death something to me in my life, that would naturally allow me to never forget her." He completed his Ph.D. in music history at Harvard and began retraining as a conductor, eventually leading the Hudson Valley Philharmonic Chamber Orchestra. In 1992 he was asked to join the American Symphony Orchestra—another organization needing revitalization. When Botstein came on board New York Times music critic Edward Rothstein wrote that the orchestra "really has had no clear reason for existing in recent years." Today the symphony, in its 40th year, performs six concerts a year as well as Classics Declassified, a special-education concert series for adults.
A guest conductor for such orchestras as the Jerusalem Symphony Orchestra, the Royal Scottish National Philharmonic, and the London Philharmonic Orchestra, Botstein has more than 20 recordings. Editor of a book on the music of Brahms, he has a forthcoming book, The History of Listening, and has written more than 150 articles for journals, books, and newspapers, and since 1992 has edited the Musical Quarterly.
Being a college president and a conductor, he says, is not an unusual blend of melodies: "The thing that's unusual about it is that we rarely think of musicians as being in the public arena in something other than music." He avoids clashes by combining his research and conducting interests, focusing on rare 19th- and early-20th-century repertory. The key to harmony in two careers, he says, is having "no hobbies. When you scratch the surface, you realize that people spend a lot of time doing a lot of things. I just do these two things, and that's all I do, 100 percent of the time."
He plans to continue the harmony for years to come.
— Q.J.