FEBRUARY 06–MARCH 06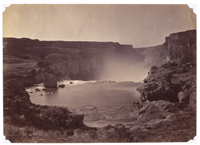 Courtesy the Smart Museum
One/Many: Western American Survey Photographs by Bell and O'Sullivan
Through May 7. Smart Museum of Art, 773/702-0200. Panoramic landscape images taken by 19th-century geological-survey photographers William Bell and Timothy H. O'Sullivan introduced many Americans to the Western frontier. This exhibition features recent acquisitions of their government-sponsored work and examines the panoramic form in relation to other large-scale displays popular during the era.
The Caged Byrd Stille Sings: A Live Documentary
February 18. Rockefeller Memorial Chapel, 8 p.m. 773/702-9075. The University of Chicago Motet Choir explores the plight of Roman Catholics in Elizabethan Protestant England through composer William Byrd's Mass for Four Voices and Quomodo cantibus (How Shall We Sing Our Song in a Strange Land). Philippe DeMonte's response to Byrd, Super flumina babylonis (By the Banks of Babylon We Hung Up Our Lyres) will also be sung, along with dramatic readings of work by Sir Walter Raleigh and Kahlil Gibran. The Department of Music cosponsors the concert.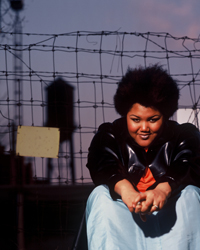 Courtesy University of Chicago Presents
La Bayadère
February 24. Mandel Hall. University Ballet presents Marius Petipa's 1877 ballet La Bayadère, a story of forbidden love between an Indian temple dancer and a brave warrior. The ballet is based on ancient Indian poet and dramatist Kalidasa's masterpiece Sakuntala.
"Empire" or the Idea of Rome in America
March 1. Swift Hall Common Room, 12 p.m. 773/702-8230. The Divinity School serves up tasty vegetarian fare and witty conversation as Professor Chris Sheppard, AB'91, AM'97, PhD'02, discusses empire in America at the Wednesday community-lunch series.
Measha Brueggergosman, soprano
March 3. Mandel Hall, 8 p.m. 773/702-8068. Canadian soprano Measha Brueggergosman makes her Chicago debut with works by Hector Berlioz, Hugo Wolf, Richard Strauss, and Reynaldo Hahn. Not yet 30 years old, she has sung for Nelson Mandela and Queen Elizabeth.

Courtesy Court Theatre
Junior Architecture Tours at Robie House
February 11 and March 11. Robie House, 10 a.m. 708/848-1976. Geared toward children aged six to 12, these tours share the history of Frank Lloyd Wright's 1910 Robie House. Junior interpreters—specially trained 5th- through 10th-grade guides—lead the "for kids, by kids" event.
The Glass Menagerie
March 9–April 9. Court Theatre, 773/753-4472. Conflicted narrator Tom, overbearing mother Amanda, and fragile sister Laura struggle in Tennessee Williams's lyrical world of Southern belles, gentleman callers, and harsh reality. A masterpiece of American drama, the 1944 production of Williams's memory play won a New York Drama Critics Circle Award.