The Magazine publishes a selection of general-interest books by alumni authors. For additional alumni books, see In Their Own Words.
Why France? American Historians Reflect on an Enduring Fascination, edited by Laura Lee Downs and Stéphane Gerson, AM'92, PhD'97, Cornell University Press, 2007. Known for its sensuality, food, and fashion, France has long captured the American imagination, but this collection of essays explores how the country's intellectual vitality, democratic ambition, and rich culture have seduced American historians. Sixteen American academics share the intellectual, political, and personal reasons for their enchantment with France, painting a portrait of the country and its history through their eyes.
Striking First: Preemptive and Preventative Attack in U.S. National Security Policy, by Karl P. Mueller, AB'85, Jasen J. Castillo, AM'97, PhD'03, Forrest E. Morgan, Negeen Pegahi, AM'05, and Brian Rosen, RAND, 2006. When preemptive attacks against possible terrorists became a post-9/11 security tactic, argue the authors, policy makers and military planners may not have foreseen the possible implications. By analyzing the range of anticipatory strikes, the benefits and risks of attacking first, and how such attacks might affect future national-security policy, the authors explore potential repercussions of this military approach.
What Are the Animals to Us? Approaches from Science, Religion, Folklore, Literature, and Art, edited by Dave Aftandilian, AM'95, Marion W. Copeland, and David Scofield Wilson, University of Tennessee Press, 2006. An interdisciplinary look at what animals mean to humans, this volume analyzes the roles that animals have played in science, religion, literature, and art. The contributors, including Boria Sax, AB'69, explore how animals have been represented by different cultures, including folklore about cats, foxes, snakes, and frogs; anthropomorphized mice as heroes of animated films; and the science of animal behavior developed by Austrian zoologist Konrad Lorenz in light of his National Socialist history.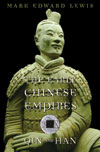 The Early Chinese Empires: Qin and Han, by Mark Edward Lewis, AB'77, AM'79, PhD'85, Harvard University Press, 2007. In the first of a six-volume series on the history of imperial China, Lewis investigates the birth of the Chinese empire. The Qin and Han dynasties comprise China's "classical period," beginning with the unification of China under the first emperor of Qin, creating a nation with extensive regional differences. Lewis examines the reshaping of Chinese culture within this new regime—ranging from the invention of the "divine emperor" to the establishment of a common script—the effects of which remain throughout the region today.
Butterflies of the Great Lakes Region, by Matthew M. Douglas and Jonathan M. Douglas, AB'05, University of Michigan Press, 2005. Part of the Great Lakes Environment series, this book examines both the geographical and ecological features of the Great Lakes and the biology of butterflies. Line drawings and photographs of butterflies in their natural habitats highlight the characteristics of each species.
Black on the Block: The Politics of Race and Class in the City, by Mary Pattillo, AM'94, PhD'97, University of Chicago Press, 2007. Using Chicago's North Kenwood–Oakland neighborhood as a case study, Pattillo explores the politics of race, class, and gentrification in urban America. In the 1980s, after decades of gang violence, drugs, and poverty had plagued the South Side neighborhood, black middle-class activists rose up to revive the area while remaining committed to its history; class interests, however, were not so easily reconciled. Pattillo illuminates the complex roles that middle-class blacks play as negotiators between centers of white economic and political power and the needs of their less fortunate black neighbors.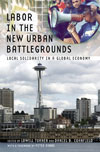 Labor in the New Urban Battlegrounds: Local Solidarity in a Global Economy, edited by Lowell Turner and Daniel B. Cornfield, AB'74, AM'77, PhD'80, Cornell University Press, 2007. To revitalize the labor movement, the authors in this volume argue, activists need new strategies that depend on alliances outside the workplace: community groups, social movements, and faith-based organizations. Through case studies of urban labor movements around the U.S. and Europe, the contributors explore key factors—from strategic innovation to coalition building—that can help revitalize these movements.
Self, War, and Society: George Herbert Mead's Macrosociology, by Mary Jo Deegan, PhD'75, Transaction Publishers, 2007. A founding father of sociology, Chicago philosopher George Herbert Mead saw both society and the individual as social objects emerging from historical events and shared experience. Through Mead's works on war, peace, and society, Deegan follows the evolution of his thinking on these subjects; during WW I, Mead changed from a pacifist to a fervent supporter of the need for war. Yet his disillusionment with American postwar policy and the political reasons for American participation in WW I led him to withdraw from public debate.