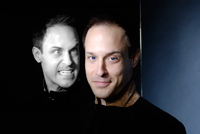 Titus Andronicus
Through February 10. Court Theatre, 773/753-4472. Charles Newell directs this bloody Shakespearean tragedy, the third production of the Court's 2007–08 season. After defeating the East Germanic Goths, Roman general Titus Andronicus brings home Tamora, the Goths'queen, as a war trophy thereby inciting a violent chain of events throughout Rome.
Katerina Sedá
Through February 10. Renaissance Society, 773/702-8670. Czech artist Katerina Sedá uses family and friends not only as a source of inspiration, but also as her primary media. In this exhibit, Sedá presents more than 600 drawings by her 77-year-old grandmother, who managed a hardware store in Brno, Czech Republic, for more than 30 years under communism. The drawings catalogue the tools and supplies sold in the shop.
Looking and Listening in Nineteenth-Century France
Through March 23. Smart Museum, 773/702-0200. This exhibition traces the transformation in how people heard music and saw art in the 19th century. With the period's technological advancements—including the ability to mechanically reproduce images and record sound—and the increasing popularity of psychology, artists found new ways to capture the visual and aural attention of their audience. The show combines prints, paintings, drawings, sculptures, and music from 19th-century France.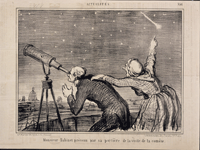 Mapping the Heavens: The Universe Revealed by the Sloan Digital Sky Survey
January 12. 4:30 p.m. Adler Planetarium & Astronomy Museum, 312/922-7827. Josh Frieman—of the Department of Astronomy & Astrophysics and Fermilab's Theoretical Astrophysics Group—will demonstrate the Sloan Digital Sky Survey, which aims to produce a three-dimensional map of the Universe to explore its nature and origins. The presentation is free with museum admission ($10 for the general public).
Poem Present Series: Reading and Lecture by Ed Roberson
January 17. 5:30 p.m. Rosenwald 405, 773/834-8524. Visiting professor in creative writing Ed Roberson will read from his work, which includes seven collections of poetry. A lecture follows January 18 at 1 p.m. in Classics 101. Roberson's writing has appeared in The Best American Poetry 2004 and 2005, Callaloo, and the Chicago Review.
Conference in honor of Martin E. Marty
February 5–6. Gleacher Center. 312/464-8787. To mark the 80th birthday of Martin Marty—the Fairfax M. Cone distinguished service professor emeritus in the Divinity School—and the Martin Marty Center's tenth anniversary, the Div School will host a two-day conference, "Religion and the City: Our Urban Humanity and the World Beyond." Keynote speakers include PBS senior news correspondent Ray Suarez, AM'93, and Chicago professor Martha Nussbaum. A reception will be held February 5, 6–8 p.m., at the River East Art Center (435 E. Illinois Street).
Sonic Spectacular VIII
February 8. 8 p.m. Rockefeller Memorial Chapel, 773/702-7059. On the chapel's newly restored Skinner organ, Thomas Weisflog, SM'69, joins the Millar Brass Ensemble for this concert, featuring Respighi's "Pines of the Appian Way" and Holst's "Jupiter," from The Planets. Tickets are available at the door: $15 for general admission; $8 for students.
University of Chicago Presents: Efe Baltacigil
February 19. 7:30 p.m. Mandel Hall, 773/702-8068. In the tenth annual Regents Park Discovery Concert, Turkish cellist Efe Baltacigil will play pieces by Beethoven, Shostakovich, and Brahms, as well as a work by Turkish composer Hasan Uçarsu.