The Magazine publishes a selection of general-interest books by alumni authors. For additional alumni books, see "In Their Own Words" at magazine.uchicago.edu/books.
Children's Literature: A Reader's History from Aesop to Harry Potter, by Seth Lerer, PhD'81, University of Chicago Press, 2008. As a parent and an English professor, Lerer provides a panoramic view of Western children's literature. Children's literature, he argues, is the study of cultural values—seen most clearly in the shift from ancient Greek and Roman moralizing allegories to 19th-century adventure stories to ironic, self-aware contemporary tales, a la Judy Blume.
Mirage: Napoleon's Scientists and the Unveiling of Egypt, by Nina Burleigh, AM'87, HarperCollins, 2007. In 1798 more than 150 of France's finest scientists, professors, and artists chanced hunger and disease, setting off from Paris to Egypt under the command of Napoleon and the French Army. The three-year expedition to the Nile Valley, then imagined as a mysterious and mythical locale, proved bountiful for the Europeans, who discovered enough organisms and artifacts, including the Rosetta Stone, to merit a 23-volume encyclopedia.
Contemporary African American Women Playwrights, edited by Philip C. Kolin, AM'67, Routledge, 2008. Rooted in black cultural movements such as the Harlem Renaissance, the work of African American women playwrights challenges both gender and racial hierarchies. Kolin's volume features critical essays about how ten playwrights, including Lorraine Hansberry, Pearl Cleage, Ntozake Shange, and Suzan-Lori Parks, have shaped American theater and influenced African American identity.
Exhibit Makeovers: A Do-It-Yourself Workbook for Small Museums, by Alice Parman, PhD'72, and Jeffrey Lane Flowers, AltaMira Press, 2008. Parman and Flowers provide step-by-step instructions to creating an exhibit, offering guidance, ideas, and examples. Excellent exhibits, they argue, don't require a lot of money or even expertise (though it's helpful); conscientious planning, energetic execution, and a spirit of openness and collaboration drive thought-provoking and eye-catching presentations.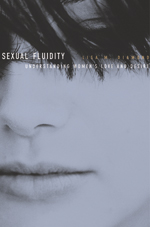 Sexual Fluidity: Understanding Women's Love and Desire, by Lisa M. Diamond, AB'93, Harvard University Press, 2008. Presenting a new theory of women's sexuality, Diamond, a psychology and gender-studies professor at the University of Utah, argues that love and desire are not fixed on an imaginary spectrum of hetero- and homosexuality. Instead, feelings change with a woman's life circumstances. Using examples from the media and from her own research—in which she followed 100 women for more than ten years through adolescence and into adulthood—she explores how, for some women, love is determined not by gender but by the person desired.
The Memoirs of Alton Augustus Adams Sr.: The First Black Bandmaster of the United States Navy, edited by Mark Clague, AM'98, PhD'02, University of California Press, 2008. Adams, a native of the Virgin Islands, joined the U.S. military in 1917, when the United States acquired the islands from Denmark. Although elsewhere in the military blacks were restricted to low-level posts, here Adams and his all-black ensemble, the Adams Juvenile Band, wereinducted into the navy to ease racial tension between the black locals and their white administrators. Adams's memoirs—edited and given historical context by Clague, a University of Michigan assistant professor of musicology, American culture, and African American studies—detail how he formed the navy's first integrated band during WW II. He also tells of friendships with musicians John Philip Sousa and Edwin Franko Goldman and black U.S. leaders including W. E. B. DuBois and George Schuyler.
The History of Anonymity, by Jennifer Chang, University of Georgia Press, 2008. "The ocean swallowed my diary. It swallowed my words. I have / secrets from you," reads Chang's title poem, winner of the 2004 Campbell Corner Poetry Prize, in her debut collection of lyrical poetry. Playing with form and using natural imagery to delve into psychology, Chang explores childhood and the search for and construction of one's identity.
The Art of the Network: Strategic Interaction and Patronage in Renaissance Florence, by Paul D. McLean, AM'87, PhD'96, Duke University Press, 2007. Writing letters to powerful patrons to earn recognition and gain social mobility was a common practice in 15th-century Florence. Such communications, McLean argues, were as much about forging personal relationships as gaining material rewards. Analyzing letters written by Renaissance Florentines, McLean looks at how individuals presented themselves in writing and how social and political networks formed.