Center Stage
---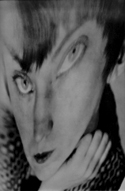 Malleable Likeness and the Photographic Portrait
Through August 30. Smart Museum of Art. 773/702-0200. Photography's rise in the mid–19th century changed the way portraits were produced. More than painting, photography quickly and mimetically reproduced the subject's features. But over time photographers have been loath to let a simple portrait faithfully represent their subject. This exhibit, featuring photographs by Berenice Abbott, Julia Margaret Cameron, and others, examines how photographers have complicated representation in their portraiture.
The Art of Anxiety: Contemporary Art and Everyday Anxieties
August 9. 2 p.m. Smart Museum of Art, 773/702-0200. Poet and author Matthias Regan, PhD'06, leads a lecture, discussion, and writing activity on the theme of anxiety in contemporary art and writing. Regan pairs works by William Wiley, Laura Letinsky, and Art Green with the short stories of Raymond Carver and the poetry of Frank O'Hara.
Through August 23. 6 p.m. Rockefeller Memorial Chapel. 773/702-2100. The 72-bell carillon in Rockefeller Chapel's tower gets a workout every summer Sunday, when guest artists from the United States and Europe join the University's carillonneur Wylie Crawford, MAT'70, in concert. The free, hour-long recitals can also be heard on the lawn outside. Before each performance, tours of the carillon begin at 5:30 p.m.
Signs of the Apocalypse/Rapture
Through September 20. Hyde Park Art Center. 773/324-5520. This group show, featuring more than two dozen artists, exhibits renderings of end times. With scientific, religious, and sensual interpretations of destruction and transcendence, the exhibit accompanies a catalog released by Front Forty Press and distributed by the University of Chicago Press in 2008.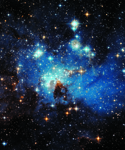 Visions of Heaven: Astronomical Observation through the Ages
Through October 2. John Crerar Library. 773/702-7569. Marking the International Year of Astronomy and the 400th anniversary of Galileo's use of the telescope, Crerar displays objects and images tracking how people throughout history have watched the sky and stars. The exhibition traces techniques from rudimentary telescopes to the crisp, high-resolution digital images seen today.
September 26. Multiple locations. 773/834-3534. Local musicians—including vocalist Dee Alexander and pianist Willie Pickens—are joined by artists from around the world at the third annual Hyde Park Jazz Festival. The main stage is on the Midway Plaisance, and a free trolley service takes listeners to other Hyde Park venues.
Through October 25, 9 a.m.–2 p.m. Experimental Station, 773/241-6044. Visit the Experimental Station on Saturdays for local produce, fresh fruit and flowers, and organic cheeses and meats. Check weekly for live jazz, cooking demonstrations, and workshops on gardening.
---
---
---
ALSO IN CHICAGO JOURNAL
---
COLLEGE REPORT
---
EDITOR'S PICKS