The University of Chicago Magazine February 1996
---
Return to February 1996 Table of Contents
---

---
---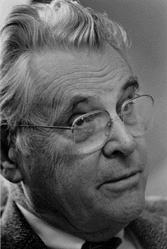 World class:
William McNeill, the Robert A. Millikan distinguished service professor emeritus, has received the Netherlands' most prestigious cultural award. The Erasmus Prize, which comes with $180,000, recognized McNeill, AB'38, AM'39, as "the unrivaled pioneer in the new and important field of world history." Among his many books is The Rise of the West: A History of the Human Community.
Britannica sold:
The entire stock of Encyclopaedia Britannica, Inc., has been purchased by an investment group led by Swiss-based investor Jacob Safra. The company is owned by the not-for-profit William Benton Foundation, whose sole beneficiary is the University. The sale, for an undisclosed amount, includes the Chicago company's venerable 32-volume printed set, as well as its CD-ROM and on-line editions.

Physics' finest:
Physics professor emeritus Ugo Fano won the Enrico Fermi award, to be presented at the State Department in April. Fano's atomic-physics research led to the development of lasers and explained how light and atoms interact. He shares the award with chemist Martin Kamen, SB'33, PhD'36-discoverer of the carbon-14 isotope-who worked at several universities in the Midwest and in California, where he's now retired.
Top scholars:
Ben Sharp, a biology major from Hot Springs, South Dakota, and Adam Mortara, a chemistry major from Milwaukee, won Rhodes and Marshall scholarships, respectively, for study in England next year. The two College seniors are good friends.
Law with heart:
The Law School has been named Public Interest Law School of the Year by the American Bar Association. Law School groups and organizations spent more than 94,000 hours in public-service activities during the 1994-95 academic year-including work with the Mandel Legal Aid Clinic, the Neighbors outreach program, the Immigration & Refugee Law Society, and an income-tax assistance group for lower-income clients.
Early birds:
The College reported a 37-percent increase in applications this year for its Early Action program, which allows high-school seniors to apply for admission by November 15 and receive a decision by the end of December. The increase, said Admissions Dean Ted O'Neill, AM'70, "shows that there is a deepening national interest in the College and what it offers to students."
Sing out:
The U of C Lab Schools launched a yearlong centennial celebration in January with an All-School Sing in Rockefeller Chapel. Students and friends performed songs associated with various eras from the past 100 years. Other centennial events include a benefit dinner-dance and auction April 13 at Navy Pier, and a Special Collections exhibition on the Schools' history, starting May 31.


One for the books:
College senior Derrick Brooms was named an NCAA Division III All-American. The two-time University Athletic Association Offensive Player of the Year holds or shares 20 Maroon football records, including most receiving yards and most total touchdowns (32). Brooms hails from Chicago.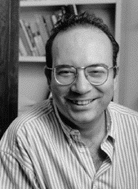 Corrupting influence:
In early December, the University hosted a symposium on "Corruption and Society in Mexico," organized by history professor Claudio Lomnitz, who joined Chicago's faculty this past fall. Lomnitz's research traces the sources of corruption in Mexico's public life to colonial times.
Collective wisdom:
U of C professor emeritus D. Gale Johnson has been ranked among the world's foremost agricultural economists for five decades. Now scholars can delve into his wide-ranging thoughts in a new, two-volume set published by the U of C Press. The Economics of Agriculture includes Johnson's most important work as well as 22 Johnson-inspired papers by some of his former students.
Move like an Egyptian:
Renovation of the Oriental Institute Museum moved forward with the closing of its Egyptian gallery. The project includes installation of climate controls and construction of a new, 14,000-square-foot wing. A $10.1-million campaign for the project recently passed the halfway mark. The museum's Assyrian, Mesopotamian, and Nubian galleries will remain open to the public until later this year.
---
Also in this department:
Photographs from campus:
---
---
Go to:Return to February 1996 Table of Contents