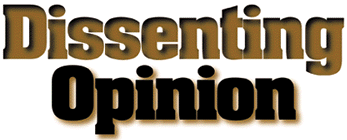 Continuation of "Dissenting Opinion"
---
was elected, Mikva knew he would no longer make the short list for the high court. "I'm too old, too white, too male, and too liberal," he told reporters.
While he says he has no regrets, friends suggest it must have been tough for the traveling companion of justices Scalia and Ginsburg, also a poker buddy of Chief Justice William Rehnquist, to acknowledge he wouldn't join them on the highest court.
Clinton, however, had a different idea for Mikva: In 1994 the president asked him to replace Lloyd Cutler as White House counsel. Mikva gave up his lifetime appointment to the bench--and stepped into a maelstrom. Much of his time was spent defending Clinton over FBI actions at Ruby Ridge and Waco and several investigations of cabinet members. He pored over thousands of Whitewater-related documents. ("There's nothing there.") But a year after he took the job, he quit. No scandal, he insists, the long hours and intense work were just too much.
Now Mikva and his wife, Zoe, PhB'47, AM'51--who retired last year from a fundraising job with the Advocacy Institute--are selling their house on Capitol Hill and returning to Chicago, where they will be close to their three daughters: Two are lawyers, the third is a rabbi.
He'll set up shop at the University of Chicago, with a considerably less hectic work schedule: seminars and lectures in the fall, winter in Florida, a class schedule in the spring. He'll have some time to reflect on a 40-year political and legal career and wait for the cycle to turn, for the public's cynicism toward government to run its course. He trusts that it will.
Such trust is remarkable, considering the course of his political life. His initial interest in politics was rebuffed because he was more interested in ideas than patronage. A president's disgrace helped him to gain a seat in Congress. His advancement to the court was nearly snuffed by the stranglehold that one special-interest group held on Congress. And he concludes his career at a time when the Republican Party has gained more potency than it has had in 40 years by standing for just about everything Mikva opposes.
In the face of all that, Mikva preaches faith and patience.
"There's no question that the Vietnam War and the ['68] convention and the Nixon era and Watergate all together sowed a lot of disillusion in the body politic, and has allowed this new generation of politicians to grow up being very cynical about governments and about the institutions," he says.
"We've had these ebbs and flows before. We've had periods when people were very down on government in this country: The wrenching of institutions that we had in the Civil War. The incredible hatred that was spewed out against Lincoln and other federal officials. The Reconstruction period was pretty grim," he says. "We had a lot of cynicism about government in the late '20s and early '30s. A lot of serious people were thinking that we need a new system. And yet after each one of those periods we've come back.
"If you have trust in government, the uncivil, the crazies will get thrown out," Ab Mikva predicts. "They always have in the past."
Return to opening of "Dissenting Opinion"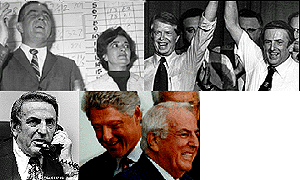 In the public eye: Mikva, with wife Zoe, concedes his 1966 race for Congress; campaigns with President Jimmy Carter in 1978; accepts congratulations on his judgeship; is named White House counsel in 1995.
---
Go to:
Return to August 1996 Table of Contents