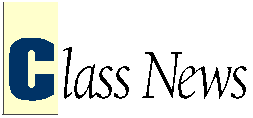 ---
Poetic Justice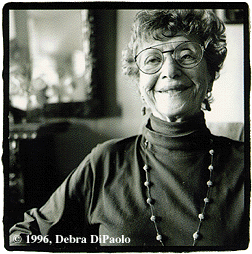 When Sylvia Major was just 4 years old, she would sit on the green leather ottoman in her father's library and listen as he read Emerson, Ingersoll, the Hebrew prophets. There she learned to love reading and thinking, and there she heard for the first time the words tikkun olam, Hebrew for "repair or save the world."
"This was the philosophy which I imbibed. It's motivated my life," says Major, now 86. A veteran of many major social movements in 20th-century America, she also has dedicated herself to philosophy and literature, receiving a graduate scholarship while in her 60s and publishing poetry that echoes her concern for social justice.
Major earned her Ph.B. from the U of C in 1934, in the midst of the Depression, after several years of taking classes when and where she could afford to, alternating her education and assisting her mother with her three younger siblings.
While studying international relations at Chicago, she began to hear rumblings from Europe. "I was fired with the horror of what was going on in Hitler Germany and trying to warn people," she remembers. Around that time, Major met Jane Addams of Hull House and joined the Women's International League for Peace and Freedom, speaking out for world peace and against nuclear weapons, and helping to trace the economic causes of war. Two decades later, during the Vietnam War, Major helped her son take his fight for conscientious-objector status to the Supreme Court.
After college, the Santa Monica, CA, resident raised not only her son but also her much-younger sister, and spent 35 years taking care of first her mother, then her two aunts. "Girls became the caretakers of the family in those days," she notes, identifying herself as a "transition woman"--"not young enough to be really free," but having an egalitarian marriage and feminist outlook.
At age 69, after her mother and aunts had died, Major accepted a scholarship to International College in L.A. to work on a feminist critique of the Jewish philosopher Martin Buber. But then her son was diagnosed with cancer and her husband became ill with heart disease and diabetes, and it was time for her to caretake once more. They both died in 1984, and Major returned from Minnesota to California. One month later she went legally blind, leaving her with just "a little peephole" of vision in her right eye.
Though this new hardship curtailed some of Major's physical activities, it didn't prevent her from continuing to write poetry, which she'd begun to do in the 1960s. Major's friends sent her work to publishers because she didn't have the nerve. That changed with success. The Senior Writers of Minnesota, Women Writers West, and Parnassus of World Poets all have included her poems in anthologies. Two African-American newspapers published her poem "I Walked the Freedom March in 1963" to commemorate Martin Luther King Jr.'s birthday.
Her works themselves, in Major's words, are about "humanity and one planet--and the philosophical idea that we can only live in it if we preserve not only the planet but human relations in a technological age, where you press buttons instead of living the experience." Poetry, peace, civil rights, women's rights, ecology--as she says, "I don't believe in specialization."--K.S.
---