FOR THE RECORD
Professors rewarded: Wadad Kadi, above, chair of Near Eastern languages and civilization, received a distinguished service professorship this summer, as did: Bruce D. Winstein, physics; Donald H. Levy, chemistry; John Goldsmith, linguistics; Jonathan Lear, social thought; Michael Silverstein, anthropology, linguistics, and psychology; and Harry L. Davis, Gary D. Eppen, and Robert W. Vishny, the Graduate School of Business.
Professors welcomed: This fall, five new full professors join the University: Bruce Cumings, history; Charles Larmore, political science; Norbert F. Scherer, SB'82, chemistry; and, in the GSB, Ann L. McGill, MBA'85, PhD'86, and Alwyn Young.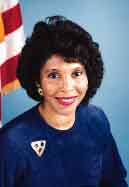 Promoting health: Avis LaVelle has been appointed vice president for government and public affairs at the U of C Hospitals. Formerly vice president for communications at Waste Management Corp. in Oak Brook, IL, LaVelle has also been assistant secretary for public affairs for the Department of Health and Human Services, and a press secretary for President Bill Clinton and Chicago Mayor Richard M. Daley.
Reg reorganized: The contents and structure of the Joseph Regenstein Library's reference department were reordered this summer. The library has new indexes for U.S. government documents and the most widely used print and electronic references; general reference books appear under one call number sequence; and the main reference desk and the Jean Block (AM'63) Memorial Garden are now more visible.
Biological structure: To encourage interdisciplinary work and allow students to postpone specializing, the Biological Sciences Division has grouped related degree programs into several clusters, also adding two new programs: one in human genetics and one in cancer biology.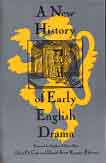 Tribute tome: Dedicated to U of C English Professor David Bevington, A New History of Early English Drama (Columbia University Press) includes 26 essays that use recent innovations in critical theory to examine the pre-17th-century British stage. Editors John D. Cox, AM'68, PhD'75, and David Scott Kastan, AM'68, PhD'75, had help from an editorial board of nine other alumni scholars who also studied under Bevington.
High marks: The University of Chicago Hospitals ranked 13th in the U.S. News & World Report annual survey of America's hospitals. The U of C's cancer, endocrinology, and gastroenterology departments each ranked in the top ten in the nation.
A new direction: Gene B. Gragg, PhD'66, professor of linguistics and Near Eastern languages and civilizations, begins this month as the director of the Oriental Institute, succeeding William Sumner, who will retire in 1998. Gragg joined the University in 1970 and has been working for the past decade on a linguistic database of the Cushitic-Omotic branches.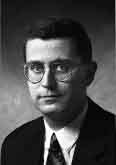 Valuable loss: After four years as vice president and chief financial officer, Lawrence J. Furnstahl, AB'83, left the U of C in August to become chief financial officer of UCSF Stanford Health Care. Furnstahl helped balance the U of C's budget and develop financial models for planning its future. During his 18 years at the University, Furnstahl also was a Budget Office analyst and a Hospitals senior administrator.
U of C greets VP: Vice President Al Gore visited the University in July to lead "A Discussion of Higher Education," a panel in which local students discussed the future of education reforms with Gore. Panel members also included Chicago Mayor Richard M. Daley; U.S. Senator Richard Durbin, D-Ill.; and U.S. Congressman Bobby Rush, D-Ill.
GSB makeover: The business school renovated its four Hyde Park buildings over the summer to bring their comfort and efficiency levels up to those of the GSB's Gleacher Center. Reconfigured classrooms have new audio/visual equipment, the food service has been expanded, and student services have been centralized in Walker Museum.
---
Also:
$20-million government grant gives scientists access to supercomputers.
Like a good neighbor, the U of C is there
New mall slated for 47th Street
---